Featuring:
Engine Options: Kawasaki, Kohler & Vanguard
Available Deck Sizes: 54" ,61" & 72"
Patended 3-Link Rear Trailing Arm Suspension
Dual 16cc Hydro-Gear Pumps
Heavy-Duty Cast I-Beam Rails
Additional Features

Patented Independent Front Suspension
Heavy-Duty Cast I-Beam Rails
Sloped 1/4˝or 3-Gauge Deck with Reinforced 3/8˝ Sides
Heavy-Gauge, All-Steel, All-Welded Frame
Patented Dual Deck Support Isolators
PEER, Maintenance-Free Spindles
Adjustable Foot Rest
Payments As Low As
$237
.77
Per Month*

Rogue Engine Options
Kawasaki

54"/61"/72" - 999cc, 35hp Air-Cooled V-Twin FX1000V

Kawasaki

61"/72" with Rear Discharge Deck - 999cc, 35hp Air-Cooled V-Twin FX1000V

Kawasaki

61"/72" - 999cc, 38.5hp Air-Cooled V-Twin FX1000V EFI

Kohler

61"/72" - 999cc, 38.5hp Air-Cooled V-Twin ECV980 EFI

Vanguard

61"/72" - 993cc, 37hp Air-Cooled V-Twin EFI
Rogue Dimensions
Cutting Widths

54"/61"/72"

Weight

54" - 1,485 lbs.

|

61" - 1,538 lbs.

|

72" - 1,595 lbs.

Height / Length

53"/92"

Chute Up / Chute Down Width

54" - 56.5"/68.5"

|

61" - 63.5"/75.5"

|

72" - 74.5"/86.5"
Rogue Features
Suspension

Patented 3-Link Rear Trailing Arm Suspension with Patented Front Independent Suspension

Transmission

Hydro-Gear® 16cc Pump; Parker® 18ci Wheel Motors

Deck Thickness

1/4" or 3-Gauge Thick Solid Steel

Cutting Height

2" - 6"

Lift & Height Adjustment

Foot-Assist Manual Lift with Dial-Style Height Adjustment. Optional Electric Lift.

Rear Tires / Front Tires

26x12-12 Reaper® / 15x6-6 Smooth No Flat Front

Fuel

13 Gallons, Unleaded Gasoline

Ground Speed (Forward)

Up To 13 mph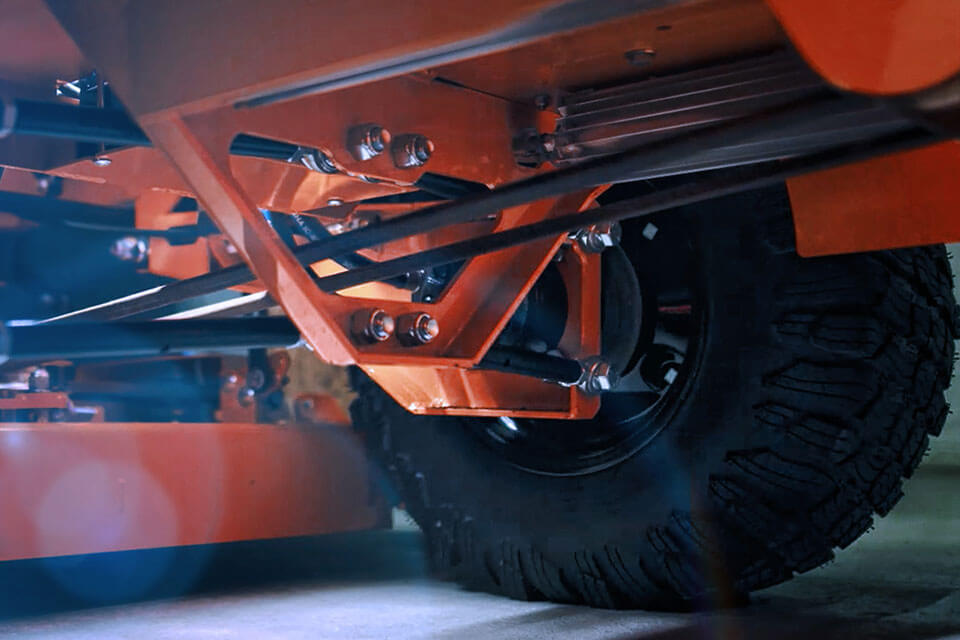 Revolutionary Suspension
Our patented EZ-Ride 3-link trailing suspension is the first and only of its kind to provide a smoother ride, improve tire contact consistency and increase traction for a legendary mowing experience.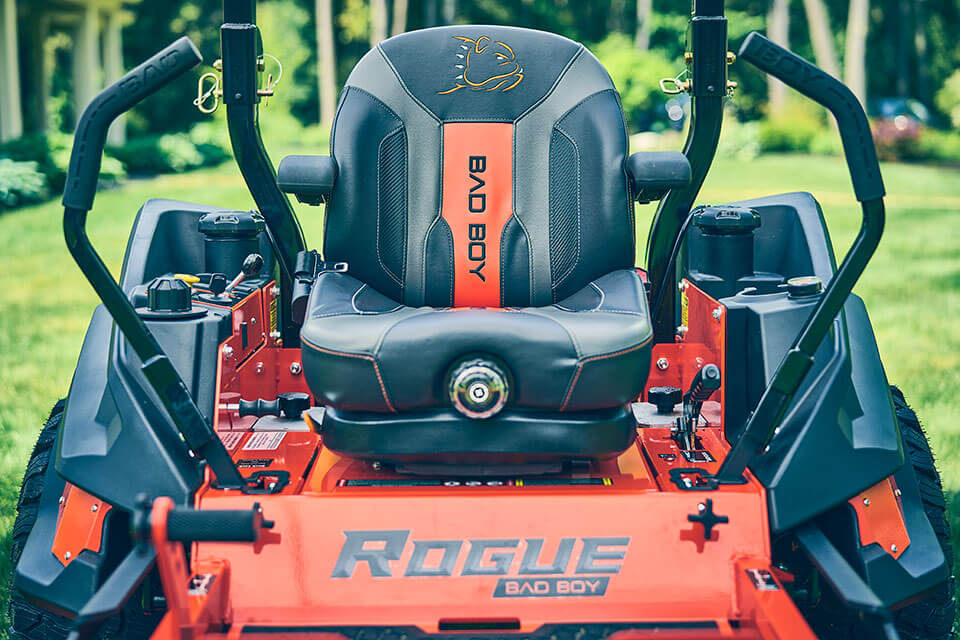 Mow Like a Pro
Every Rogue comes fully equipped with our adjustable suspension seat, built-in striping kit, run-flat tires, speed tracking, and adjustable handles, for commercial and residential mowers alike.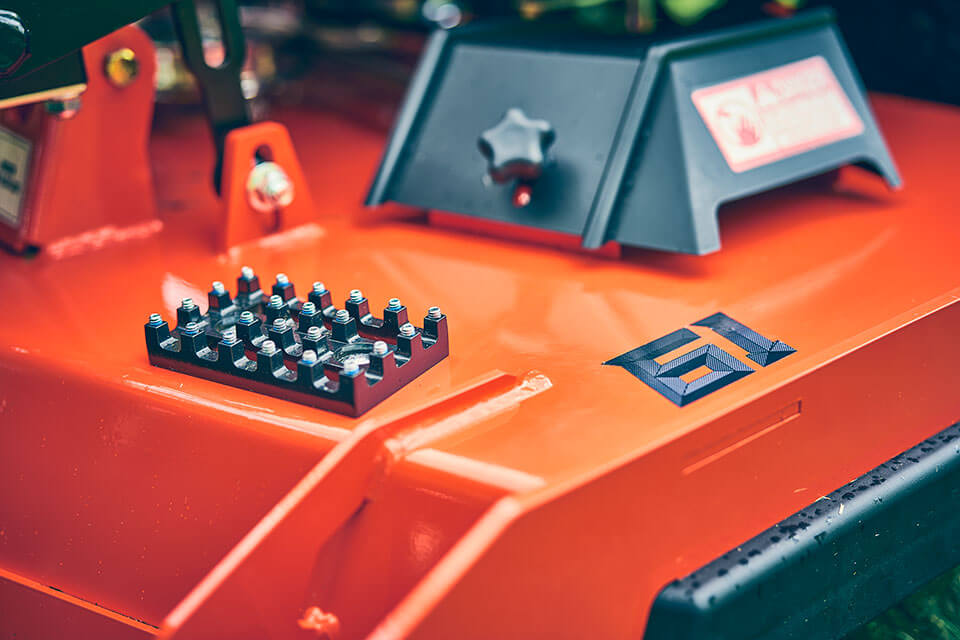 Toughest Deck in Its Class
The 2024 Rogue will give you an unbeatable cut with the precision sloped deck. Our signature 3 gauge 1/4" fabricated deck with 1/2" leading edge and 3/8" side reinforcements make it the heaviest-built deck of any commercial mower in the industry.
Build Your Bad Boy
Configure your own Rogue with custom options and accessories.
Design Mower