Self-Propelled


Gas Push Mower
Featuring:
Patented, Proprietary Two-Speed Heavy-Duty Transmission
Blade Spindle with Forged Spindle Shaft
Professional-Class Engine
Dense Rubber Wheels
Heavy-Duty, All-Steel 14-Gauge Deck with Reinforced Edges
Additional Features

Quick-Release Rear Baggers
Self-Propelled Drive Systems with High and Low Gear
Adjustable Handles
Lifting Bars
Quick Start Operation
Option to Bag or Mulch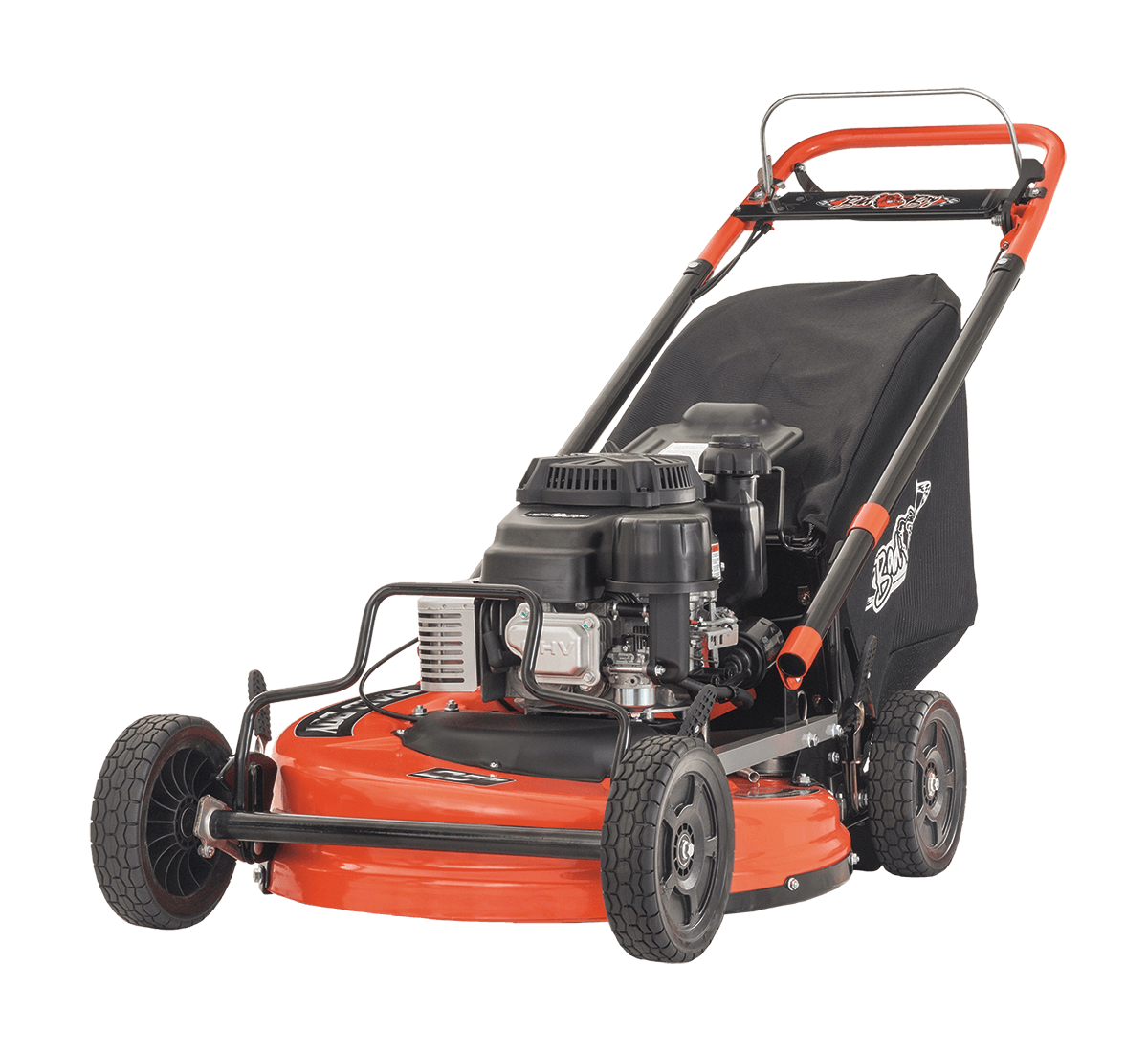 Push Mower Engine Options
Kawasaki

21"/25" - 179cc, Air-Cooled FJ180
Push Mower Dimensions
Cutting Widths

21"/25"

Weight

21" - 123 lbs.

|

25" - 136 lbs.

Height / Length

21" - 39"/62"

|

25" - 39"/67"

Overall Width

21" - 21"

|

25" - 25"
Push Mower Features
Transmission

Two Speed

Deck Thickness

14 Gauge Thick Solid Steel

Cutting Height

1" - 4.5" with Deck Height Control System

Lift & Height Adjustment

Lever-Action Manual Lift

Rear Tires / Front Tires

9" Non-Pueumatic

Fuel

0.5 Gallons, Unleaded Gasoline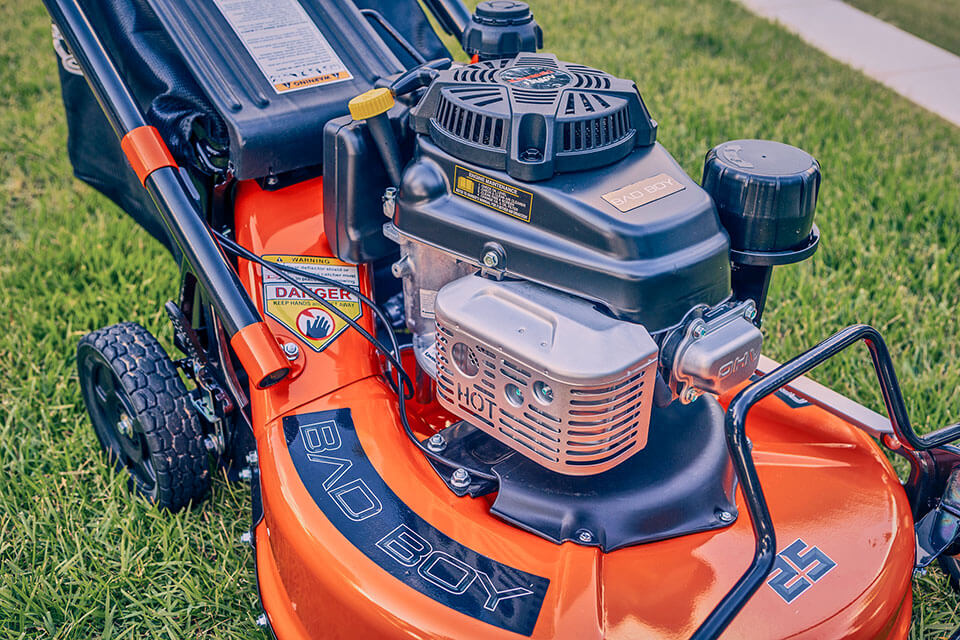 Power and Durability
Our Push Mower is commercial grade for a reason. It's built to withstand grueling day-in and day-out duties with a heavy-duty, all-steel 14-gauge deck with reinforced edges. The professional-class engine starts quickly and is always up to the task giving you longer lasting performance.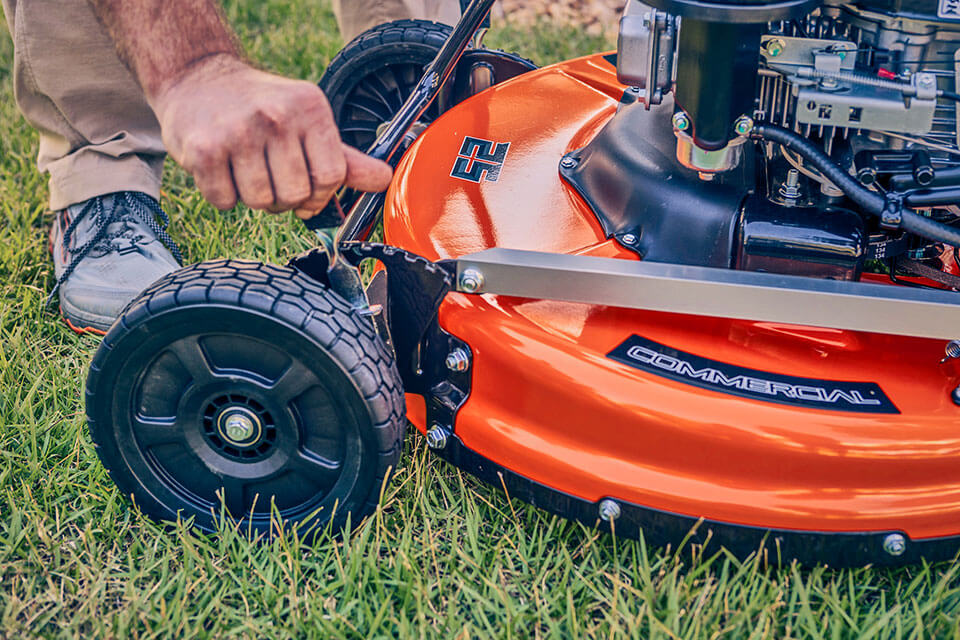 Easy Adjustments
The self-propelled drive system, with its High-Low gear and rear wheel engagement, pulls its weight around effortlessly. Our handles are adjustable for any size operator and the self-propel engage bar is ergonomically positioned for easy operation.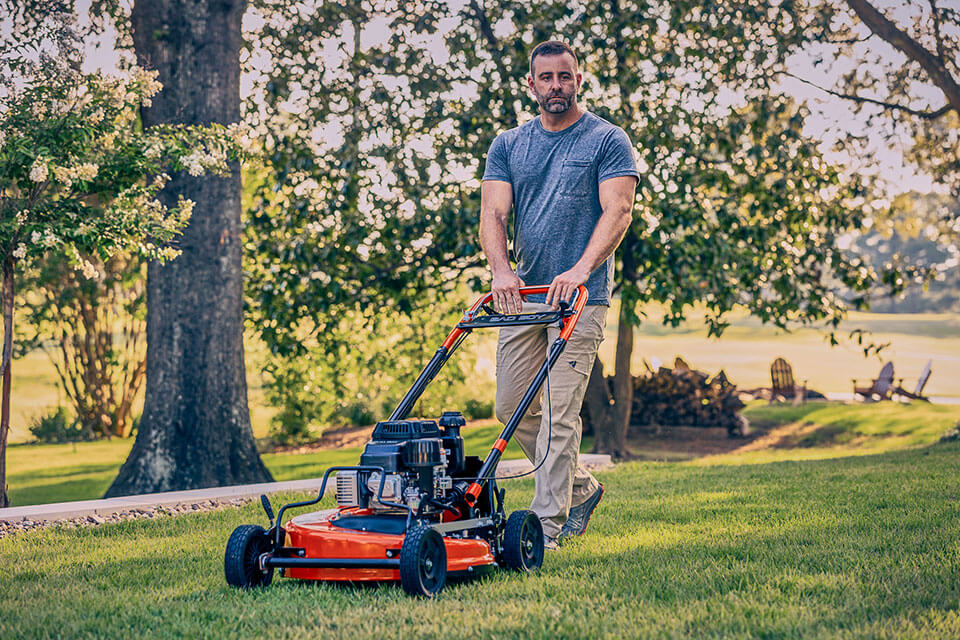 A Cleaner Cut
The deck slopes upward into the discharge, creating more lift and allowing for a sharp cut as clippings are forced into the bagging system. It features a large, quick-release rear bagger that lifts and releases for quicker cleanups of clippings.
An All-Day Machine
Bad Boy's self-propelled push mower boasts a professional-class engine for all-day mowing and mulching.
Locate