Featuring:
Engine Options: Kawasaki
Available Deck Sizes: 54", 61" & 72"
Dual Hydro-Gear® 4400 Series High-Performance Integrated Drive Systems
Heavy-Duty Cast Maintenance-Free Spindles
No-Flat Front Tires
Additional Features

Patented Dual Deck Support Isolators
Sloped 1/4˝or 3-Gauge Deck with Reinforced 3/8˝ Sides
Adjustable Foot Rest
Electric PTO
Payments As Low As
$195
.06
Per Month*

Rebel Engine Options
Kawasaki

54"/61" - 852cc, 27hp Air-Cooled V-Twin FX850V

Kawasaki

54"/61" - 822cc, 31hp Air-Cooled V-Twin FX781V EVO EFI

Kawasaki

72" - 822cc, 34hp Air-Cooled V-Twin FX820V EVO EFI

Kawasaki

61"/72" - 999cc, 35hp Air-Cooled V-Twin FX1000V
Rebel Dimensions
Cutting Widths

54"/61"/72"

Weight

54" - 1,257 lbs.

|

61" - 1,382 lbs.

|

72" - 1,419 lbs.

Height / Length

50"/92"

Chute Up / Chute Down Width

54" - 56.5"/68.5"

|

61" - 63.5"/75.5"

|

72" - 74.5"/86.5"
Rebel Features
Transmission

4400 Hydro-Gear® 16cc Integrated Transaxle

Deck Thickness

1/4" or 3-Gauge Thick Solid Steel

Cutting Height

1" - 5" with Deck Height Control System

Lift & Height Adjustment

Foot-Assist Manual Lift with Dial-Style Height Adjustment. Optional Electric Lift.

Rear Tires / Front Tires

24x12-12 Reaper® / 13x6.5-6 Smooth No Flat Front

Fuel

13 Gallons, Unleaded Gasoline

Ground Speed (Forward)

Up To 12 mph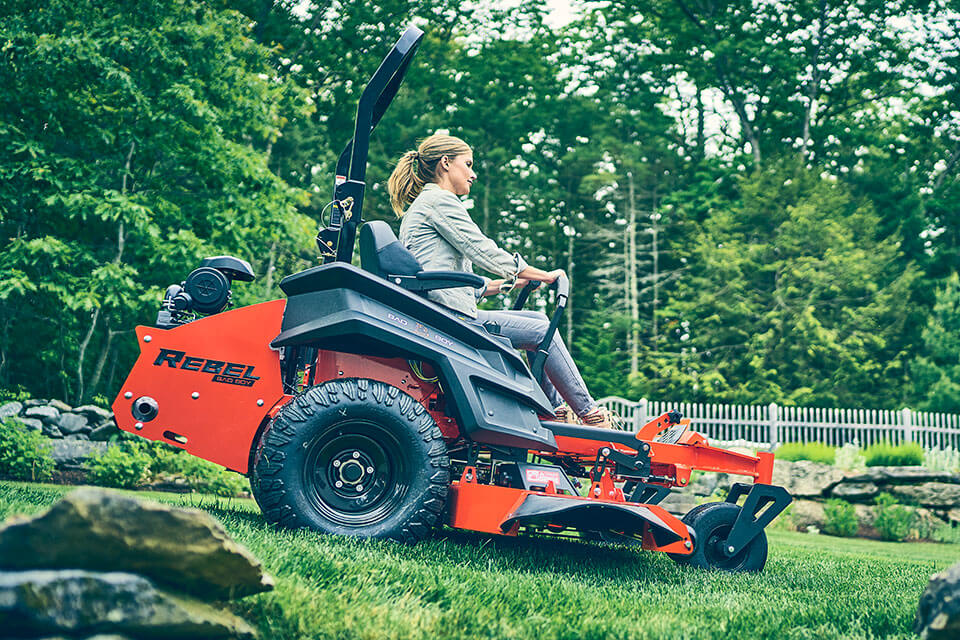 Bring Commercial Grade Power Home
The Rebel features Bad Boy's signature power at a price designed for homeowners. Choose from 5 powerful engines and 3 heavy duty deck sizes to give your yard a professional quality cut every time.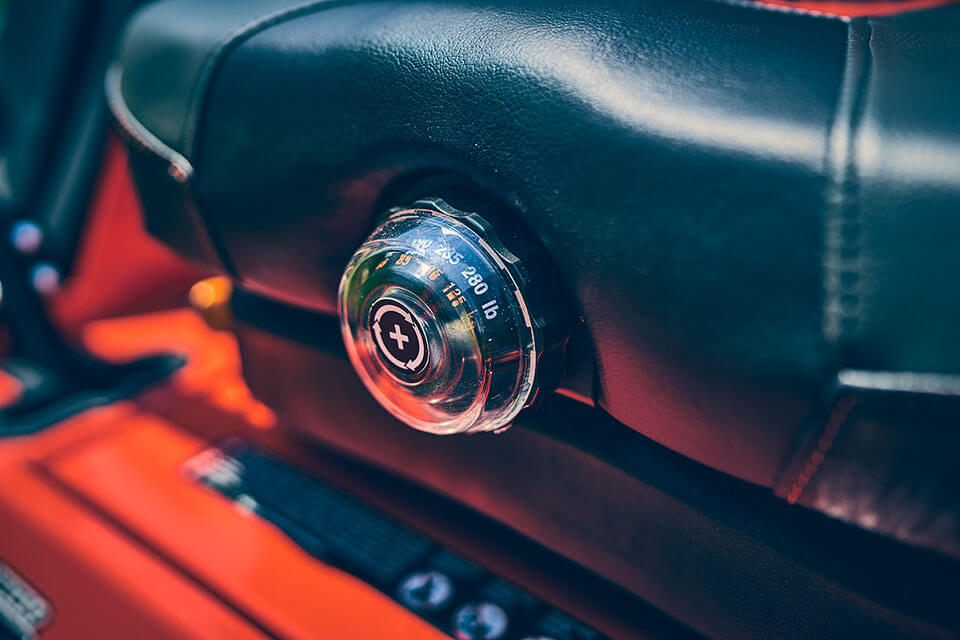 Setting the Standard for Features
The 2024 Rebel comes loaded with premium features for a better mowing experience. You'll get our adjustable suspension seat, run-flat tires, built-in striping kit, speed tracking, and adjustable handles at no additional cost.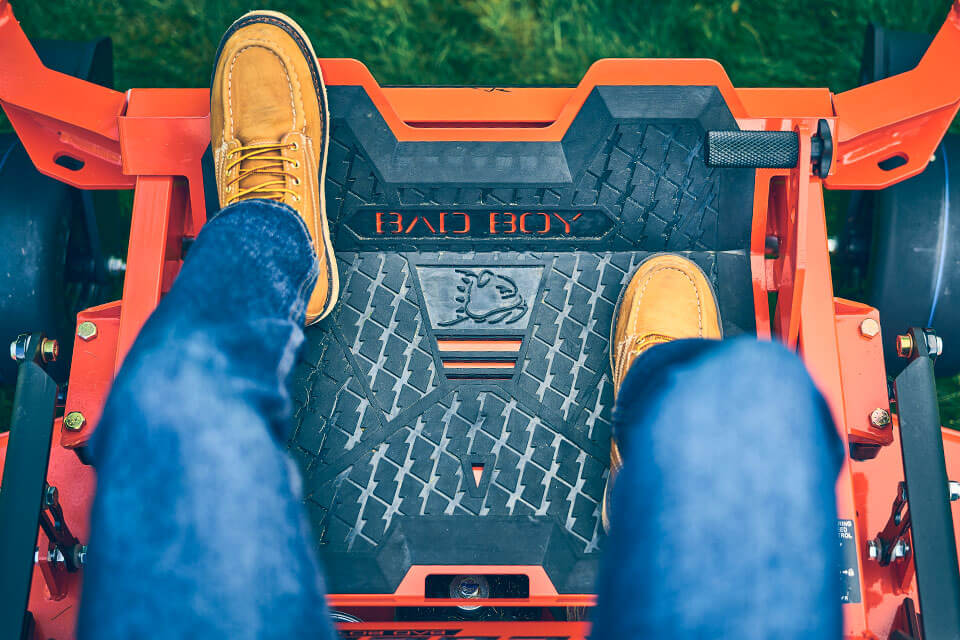 Performance That Adjusts to You
The Rebel is built to fit your mowing style. Adjust the premium seat, handles, and pedals however you want for a mowing experience like no other.
Build Your Bad Boy
Configure your own Rebel with custom options and accessories.
Design Mower