Featuring:
Engine Options: Kohler
Available Deck Sizes: 61" & 72"
Dual Pump Belt System with Tensioner Design
Heavy-Gauge, All-Steel, All-Welded Frame
Sloped 1/4˝or 3-Gauge Deck with Reinforced 3/8˝ Sides
Additional Features

Patented 3-Link Rear Trailing Arm Suspension
Patented Independent Front Suspension
Patented Dual Deck Support Isolators
PEER, Maintenance-Free Spindles
Premium Adjustable Suspension Seat
Digital Diagnostics Display
Adjustable Foot Rest
Key FOB Start
Payments As Low As
$270
.36
Per Month*

Renegade Gas Engine Options
Kohler

61"/72" - 999cc, 38.5hp Air-Cooled ECH980 EFI
Renegade Gas Dimensions
Cutting Widths

61"/72"

Weight

61" - 1,628 lbs.

|

72" - 1,693 lbs.

Height/Length

51"/91"

Chute Up/Chute Down Width

61" - 63.5"/75.5"

|

72" - 74.5"/86.5"
Renegade Gas Features
Suspension

3-Link Rear Trailing Arm Suspension With Patented Front Independent Suspension

Transmission

Hydro-Gear® 16cc Pump; Parker® 18ci Wheel Motors

Deck Thickness

1/4" or 3-Gauge Thick Solid Steel

Cutting Height

2" - 6"

Lift & Height Adjustment

Foot-Assist Manual Lift With Dial-Style Height Adjustment; Optional Electric Lift

Front Tires/Rear Tires

26x12-12 Reaper®/15x6-6 Smooth No-Flat Front

Fuel

13 Gallons, Unleaded Gasoline

Ground Speed (Forward)

Up To 13 MPH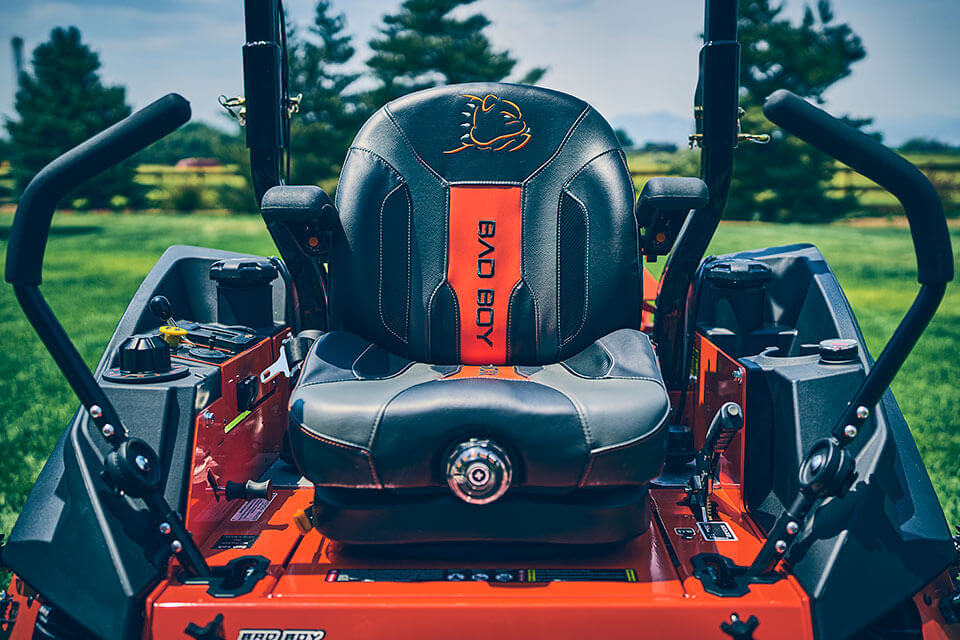 Elite Comfort
The Renegade's cast iron I-Beam front suspension and revolutionary 3-link rear suspension combine with the industry's strongest front rail and forks to deliver the smoothest ride possible.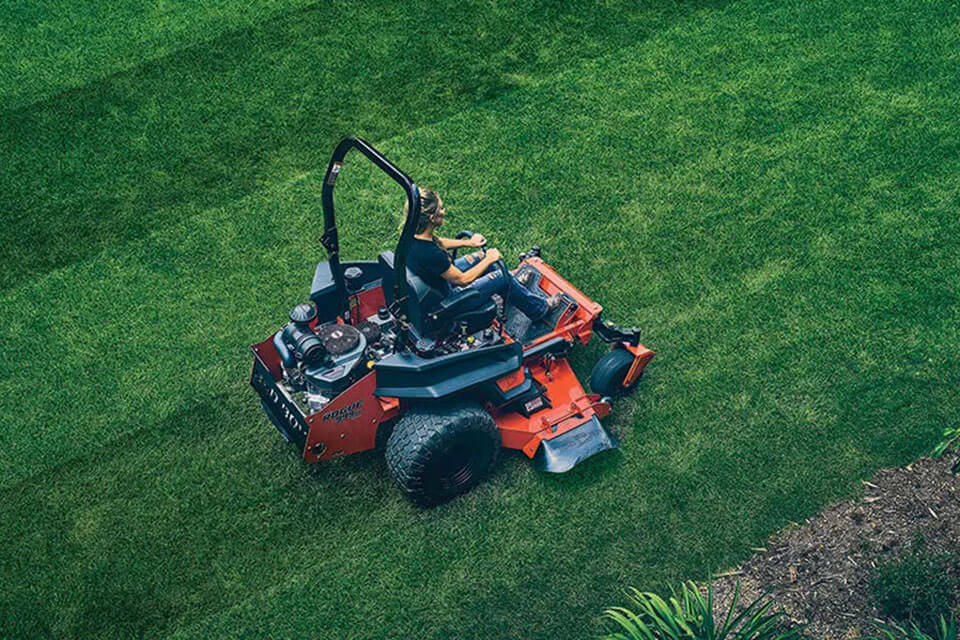 Built-In Striping Kit
Mow like the pro you are and leave your mark for others to admire. The Renegade features built-in, deck-mounted striping kits for a professional finish worthy of a baseball field.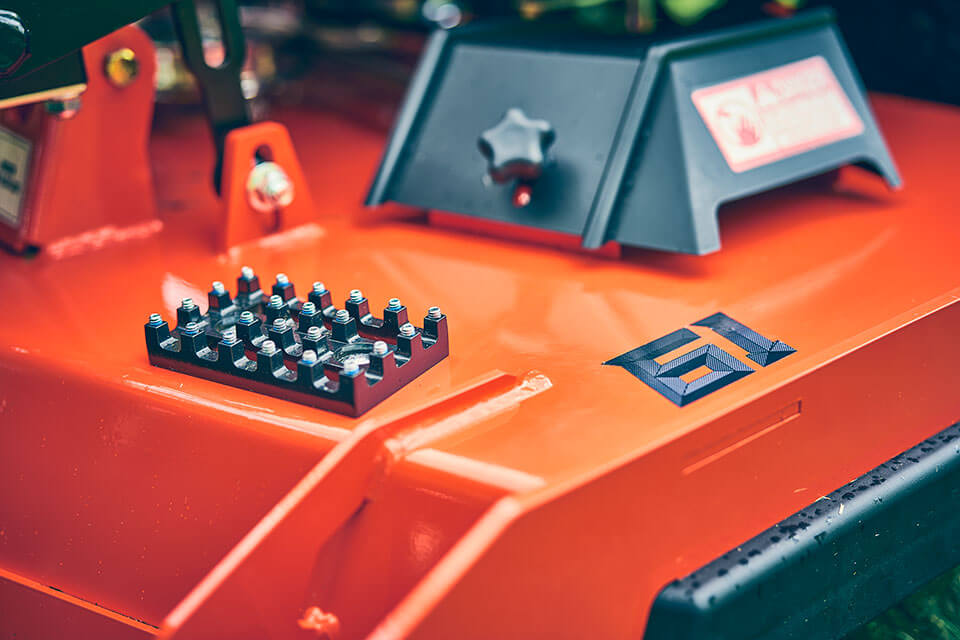 A Heavy Duty Deck
Featuring a slope nose 3 gauge 1/4" fabricated deck with 1/2" leading edge and 3/8" side reinforcements, the 2024 Renegade boasts the heaviest-built deck of any commercial mower in the industry.
Build Your Bad Boy
Configure your own Renegade with custom options and accessories.
Design Mower