80V Self-Propelled Mower
Featuring:
3-in-1 Bag, Mulch & Side Discharge
Brushless Motor
Smart Cut Technology 2800-3200 RPM
21" Wide Deck
Single Lever Deck Height Adjustment
Additional Features

Dual Battery Head With Auto Switch
Rear Wheel Drive – Self Propelled
Push Button Start
10″ Rear Wheels, 8″ Front Wheels
Cross-Platform Battery System

80V Brushless 21" Dual Port Self-Propelled Mower
Specifications
Batteries

(1) 5.0 Ah Battery

Max Wh

400

Charger

4 A Charger

Run Time

Up to 60 Minutes

Charge Time

75 Minutes

Model #

MS80B150A21

Warranty

4 Years
Download Manual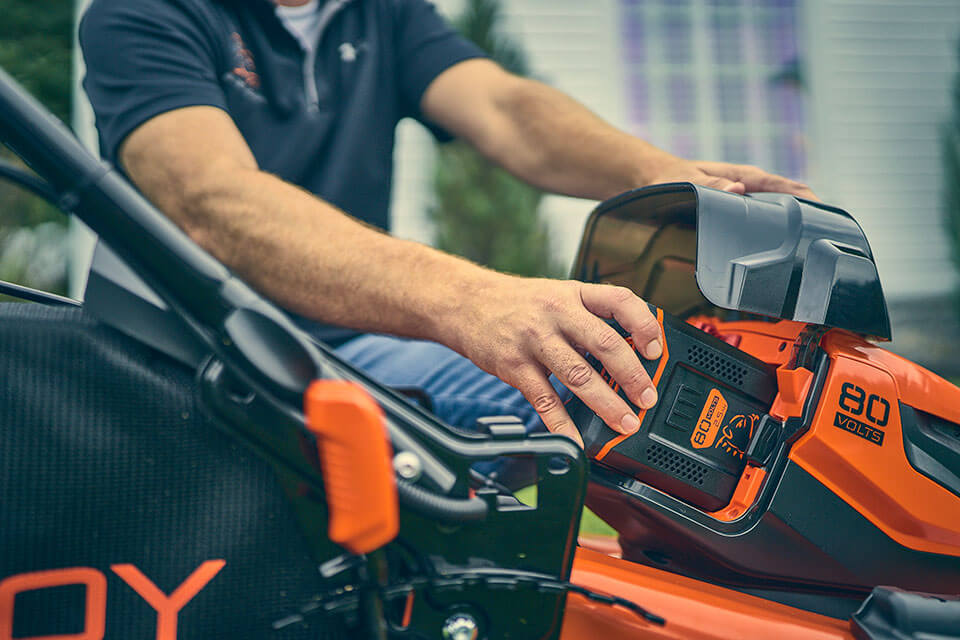 Our First Electric Mower
We're changing the game once again with our E-Series Self-Propelled Mower. It's full of 80V power and built to last for years to come. Take advantage of more torque to the hard work out of your yard work.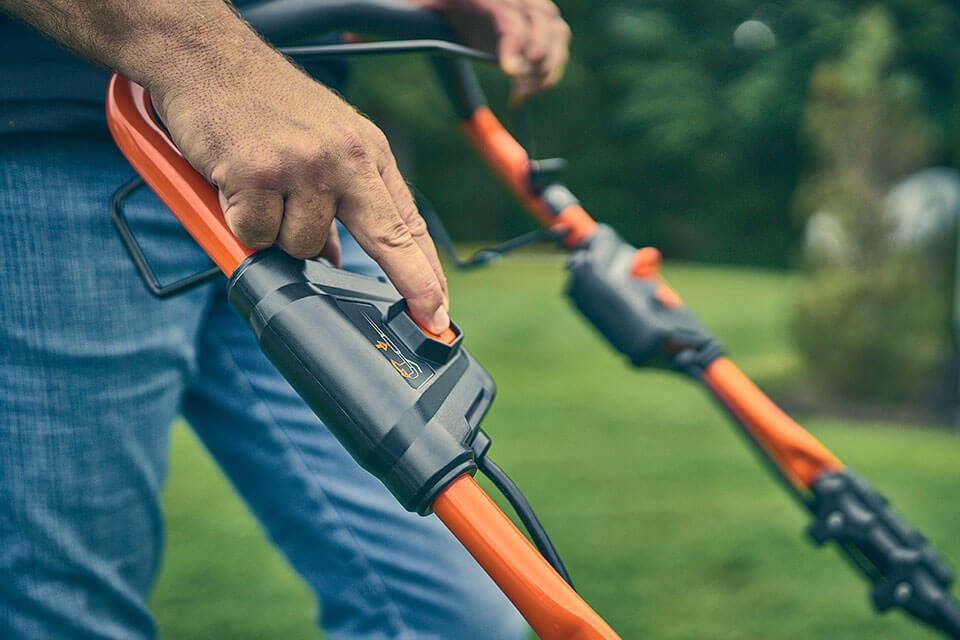 Smart Cut Technology
This mower is powerfully smart. When grass gets thick, tall, or wet, the sensors tell our brushless motor to rush power to the mower blades for a perfect mow every time.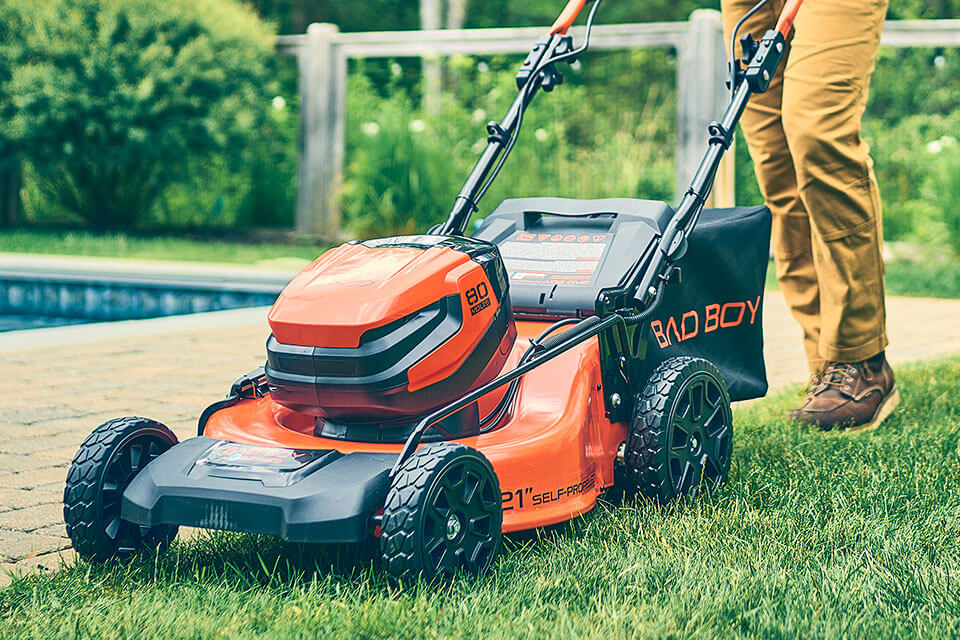 Another Legendary Deck
This deck is as tough as they come because that's what Bad Boy is all about. Just like every other mower in our lineup, the 21" deck is forged with heavy-duty steel and ready to tackle any terrain.