Make It Your Own
We've got a full range of options and accessories for safety, functionality, performance, comfort, entertainment and just plain good looks. You can even roll these great extras right into your financing for a low monthly price when you purchase a new mower. So deck out your Bad Boy Mower right from the start, and mow with even more attitude.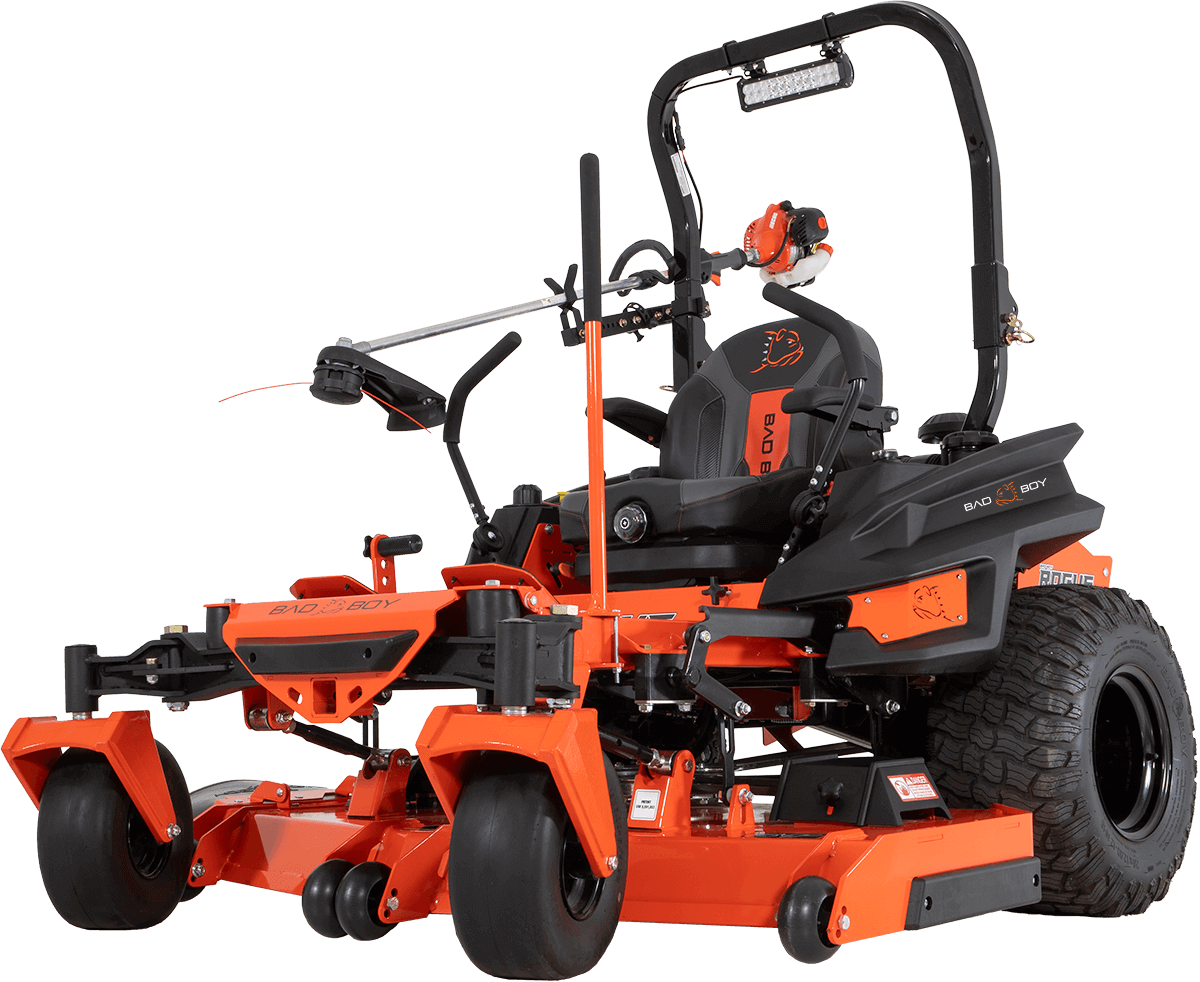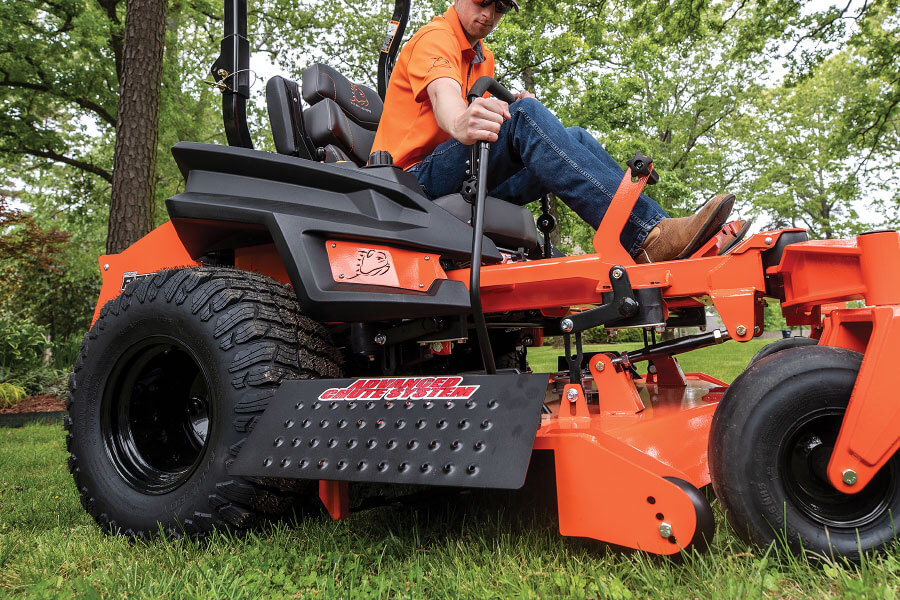 Advanced Chute System
With the Advanced Chute System's variable stage all-steel shield, you can effectively and accurately control the discharge from your zero-turn mower.
Closing the Advanced Chute System completely prevents discharge into flower beds, driveways and swimming pools. In high-density areas where flying debris can damage windows, vehicles or even people, keeping the advanced chute at a semi-closed position forces debris down immediately, preventing straight line discharge at speeds of over 200 mph! Built for commercial lawn and garden professionals and zero-turn mower homeowners alike. Plus, the Advanced Chute System also turns your mower into a powerful mulching machine, perfect for fall leaf cleanup!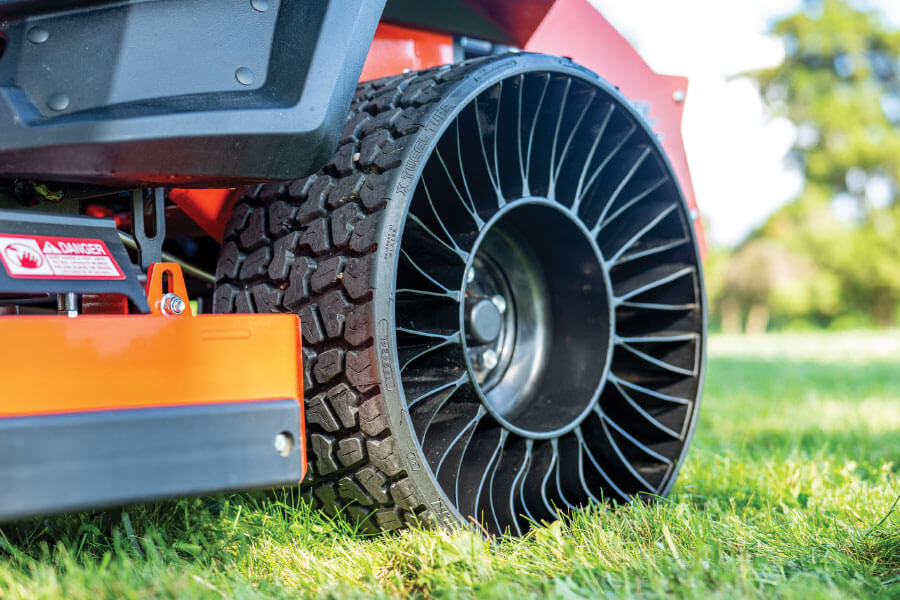 Michelin® Tweels Rear Tires
Never worry about flat tires again with this revolutionary rear tire tread technology. Offered ONLY on Outlaw Class Mowers as a factory upgrade.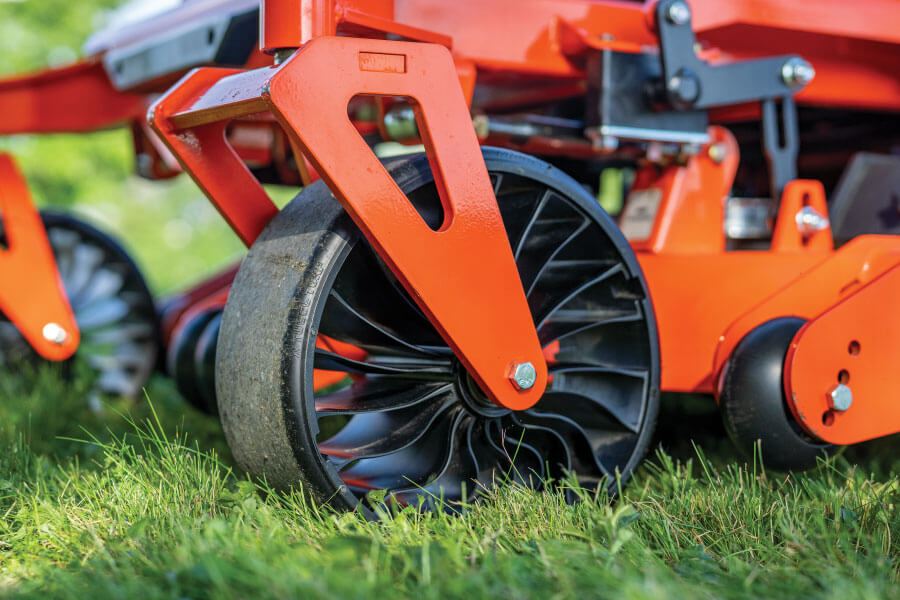 Michelin® Tweels Front Tires
Revolutionary front tire tread technology now available in the front for Outlaw Mowers.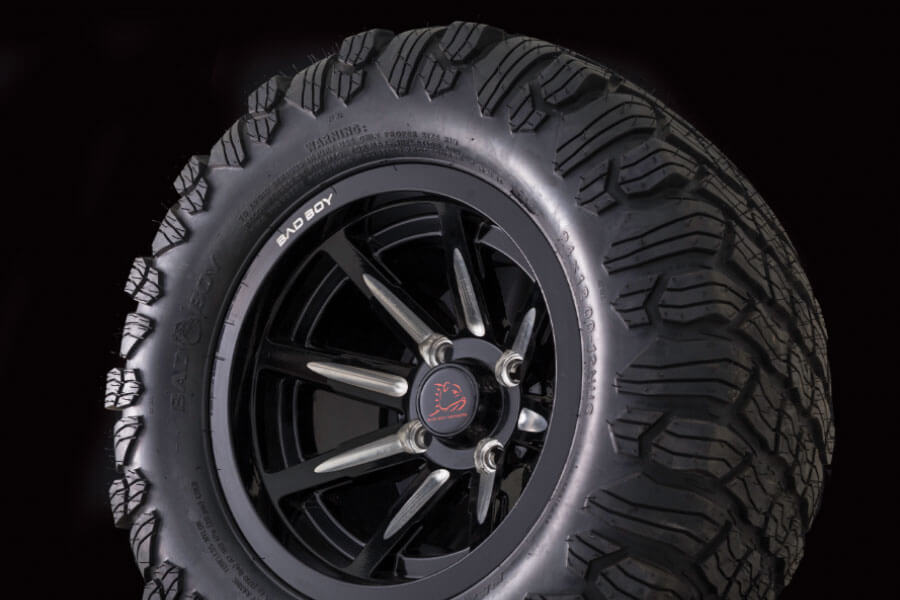 Reaper® Turf Tires
A Bad Boy Exclusive! Feature softer sidewalls for smoother ride and wrap-over grip edge for greater traction on uneven terrain. Excludes Avenger & MZs.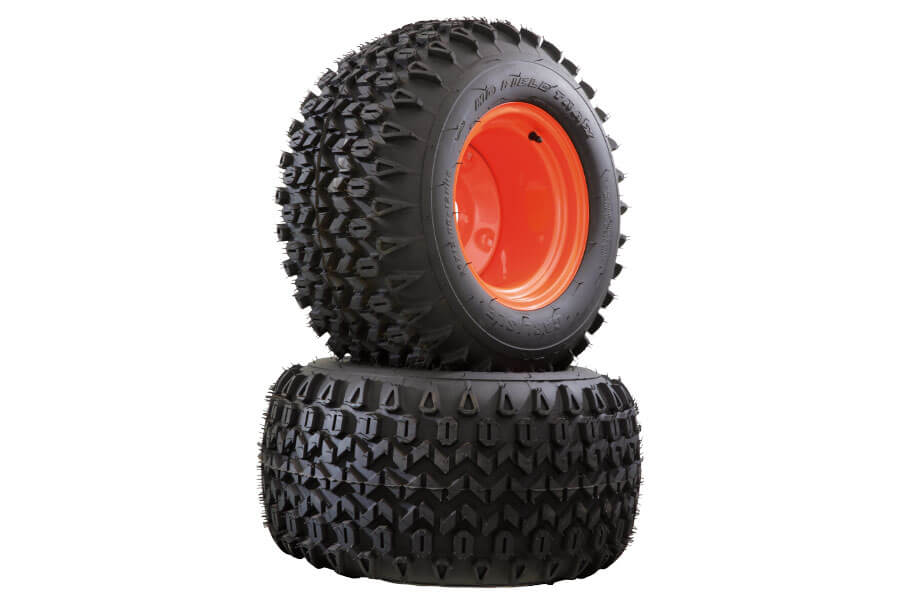 FieldTrax® Tires
Get a grip on any and all terrain with the traction and footing our FieldTrax® tires provide. Not available for MZ line.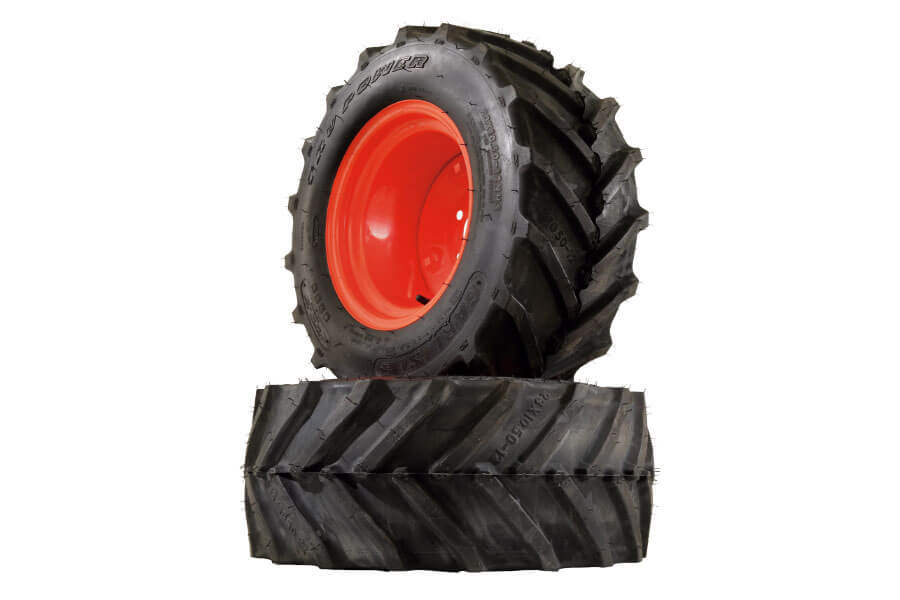 Bar-Lug Tires
Tractor-style tread for traction on the toughest terrain. Perfect for grip-and-rip performance. Not available for ZT Avenger or MZ line.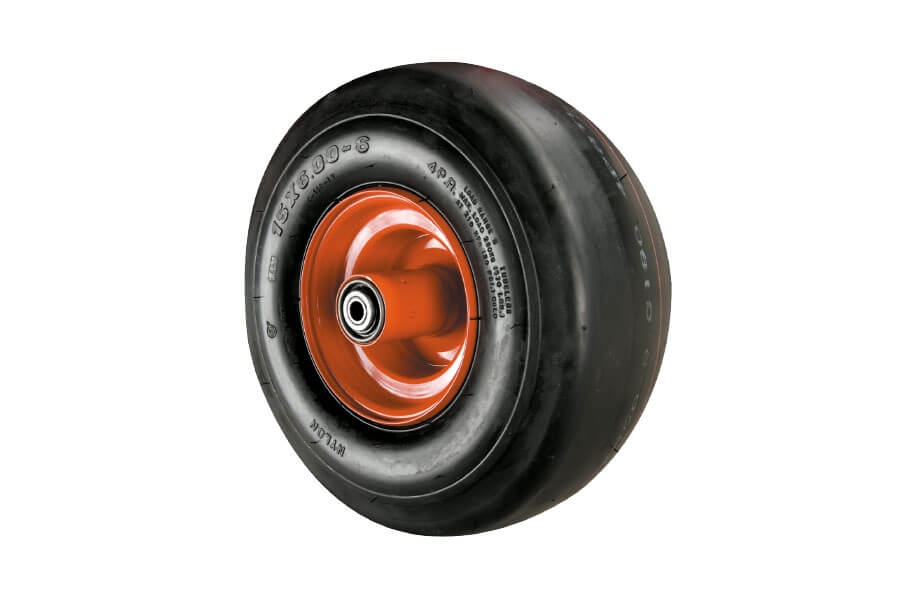 No-Flat Front Tires
Solid form front tires continue to perform even if punctured. Sizes to fit all models except ZT Avenger.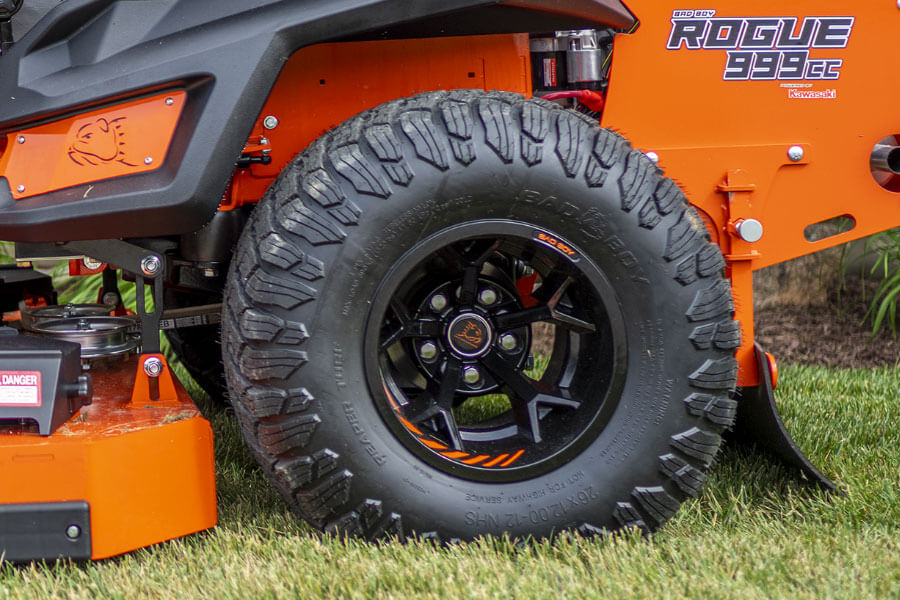 Custom Rims
Custom No Limit® Rear Rims are machined from high-grade aluminum. Available in several styles.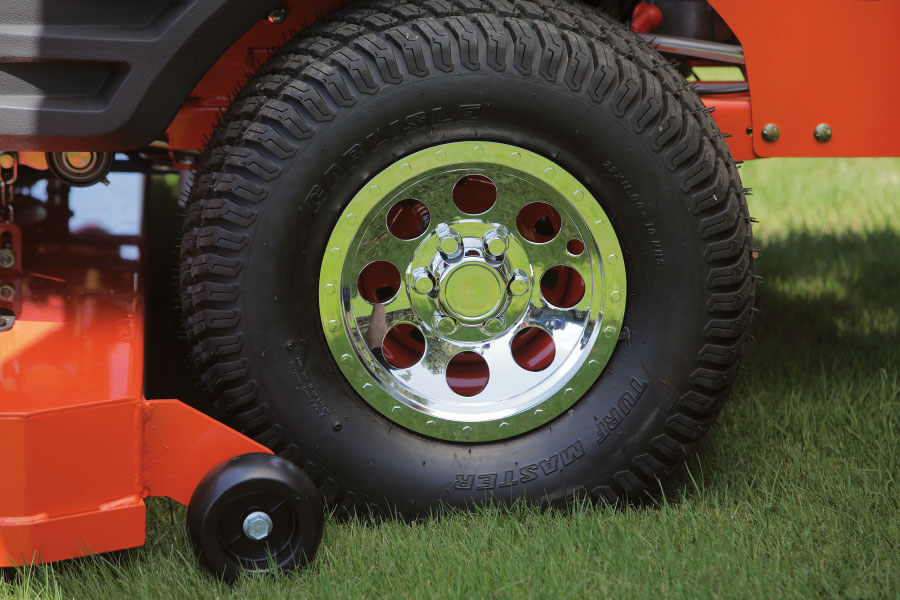 Chrome Plated Wheel Covers
These front and rear rim covers will add shine to your Bad Boy. Not available for MZ line.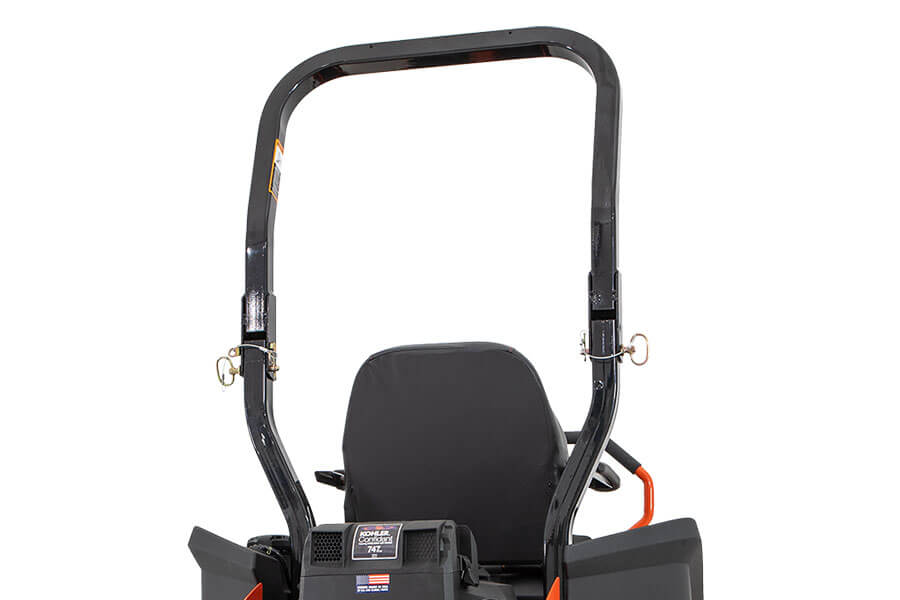 Roll-Over Protection System (ROPS)
Optional for ZT and MZ Class mowers, and recommended for mowing on sloping terrain. Hitch pins allow ROPs to fold over for compact storage and includes required seat belt option.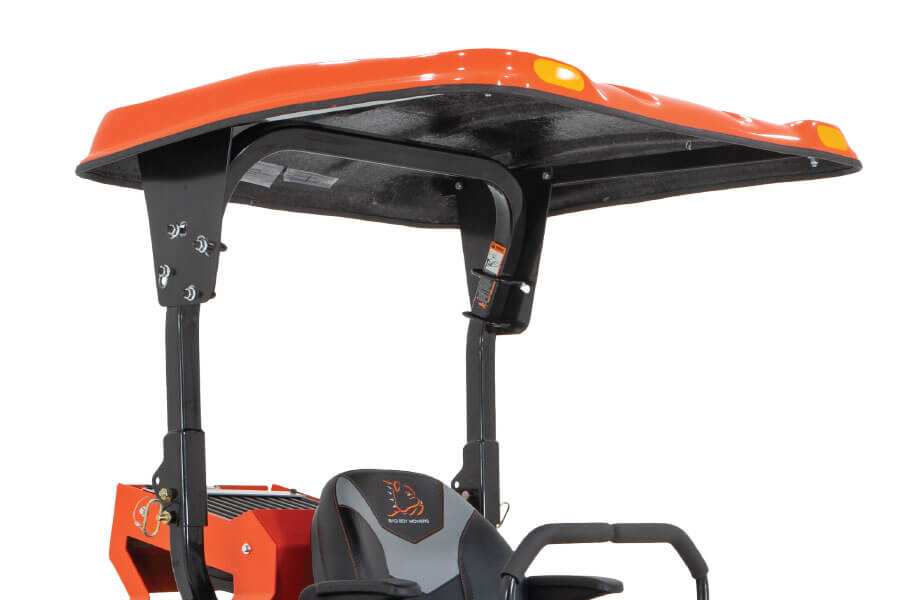 ROPS Mounted Hard Top Cover
Now you have it made in your own shade. Tough polycarbonate construction mounts securely to ROPs equipped mowers.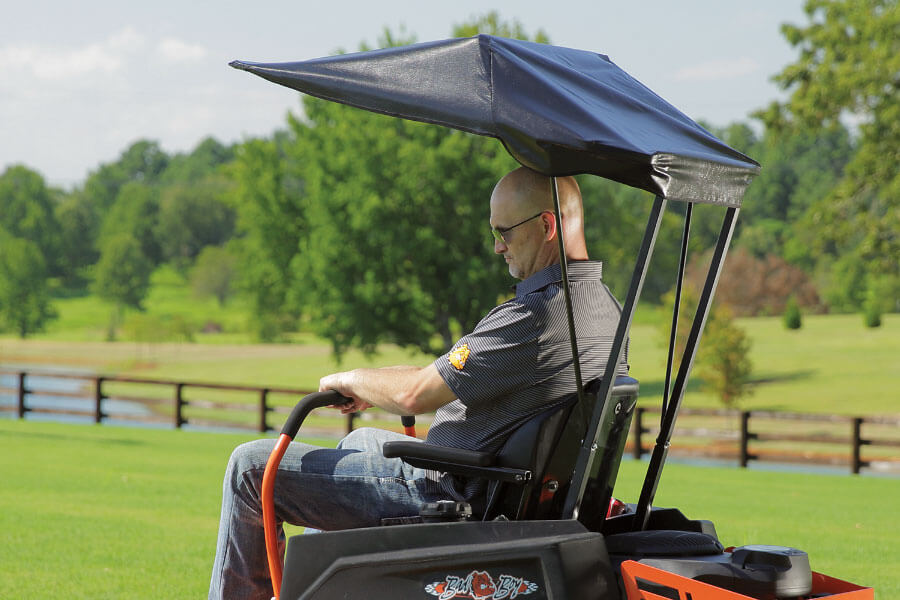 Soft Top Canopy
Shade is easy to attach and doesn't require our ROPs for installation on ZT & MZ models.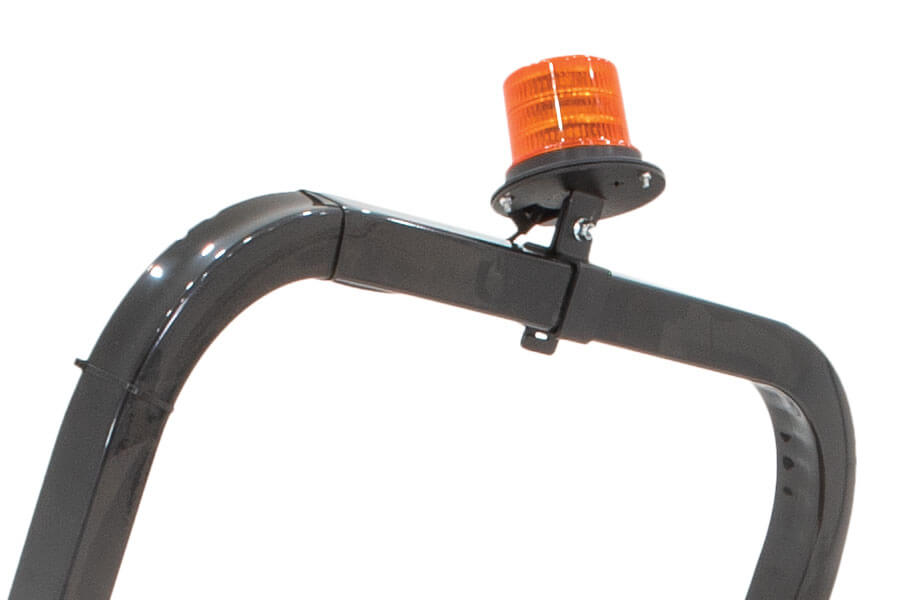 ROPS Mounted Hazard Light
Warning light for high traffic and busy areas around parks, highways and commercial businesses.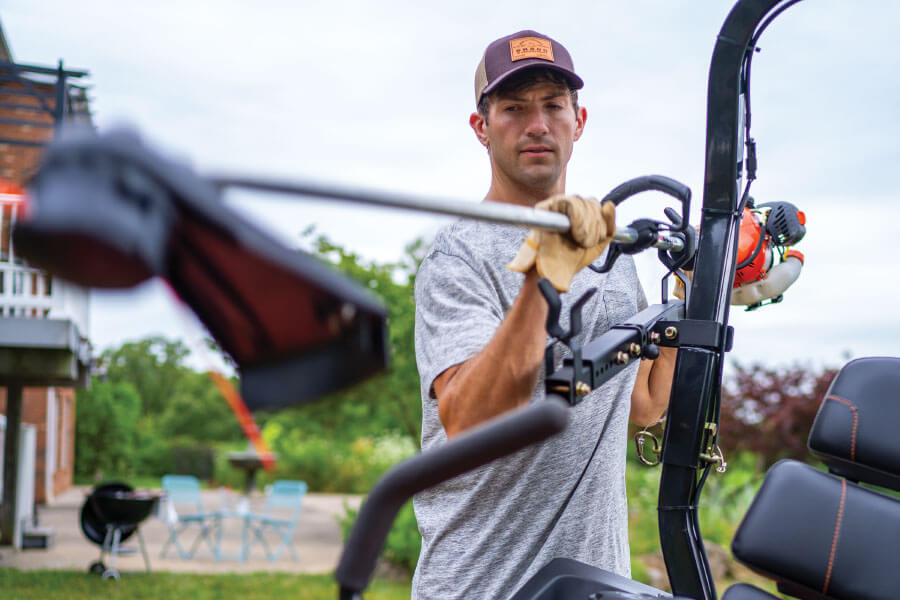 ROPS String Trimmer Mount
Securely take your string trimmer anywhere you mow.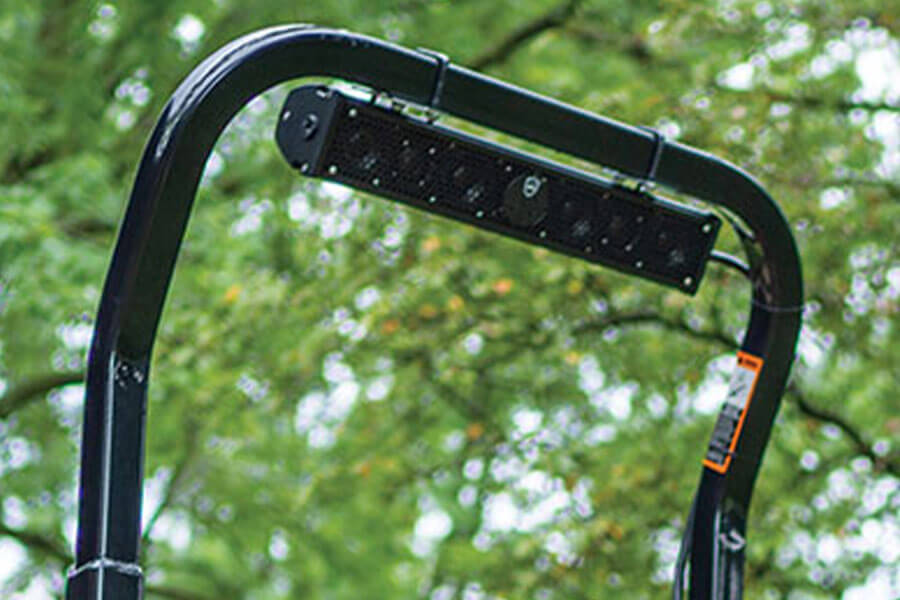 ROPS Mounted Soundbar
Wet Sounds® Bluetooth six-speaker soundbar with RF Wireless remote provides your favorite thump-pumping, get-it-done music.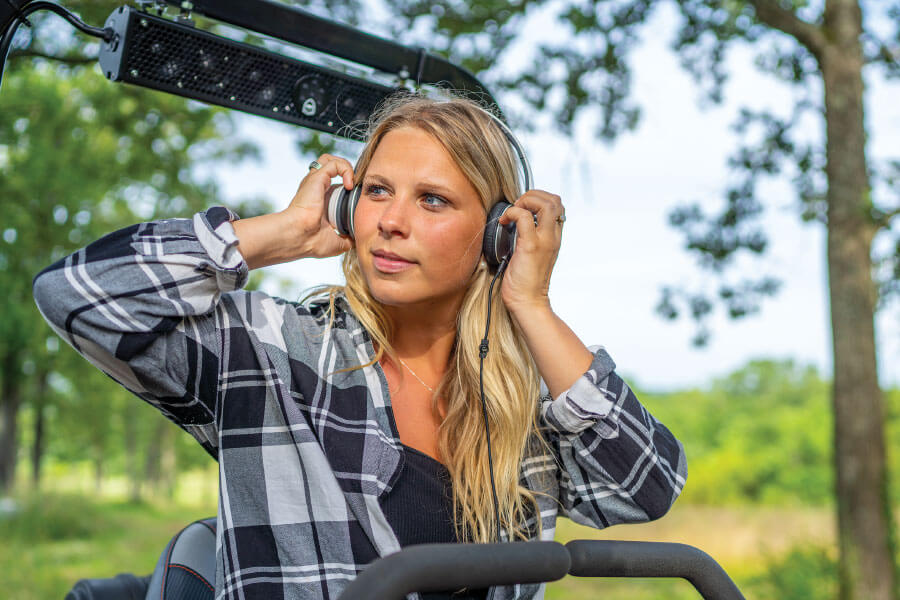 Headphone Audio System
Keep your music to yourself when you take to the lawn. Plugs into Bluetooth audio system that drives your playlist while you drive your Bad Boy.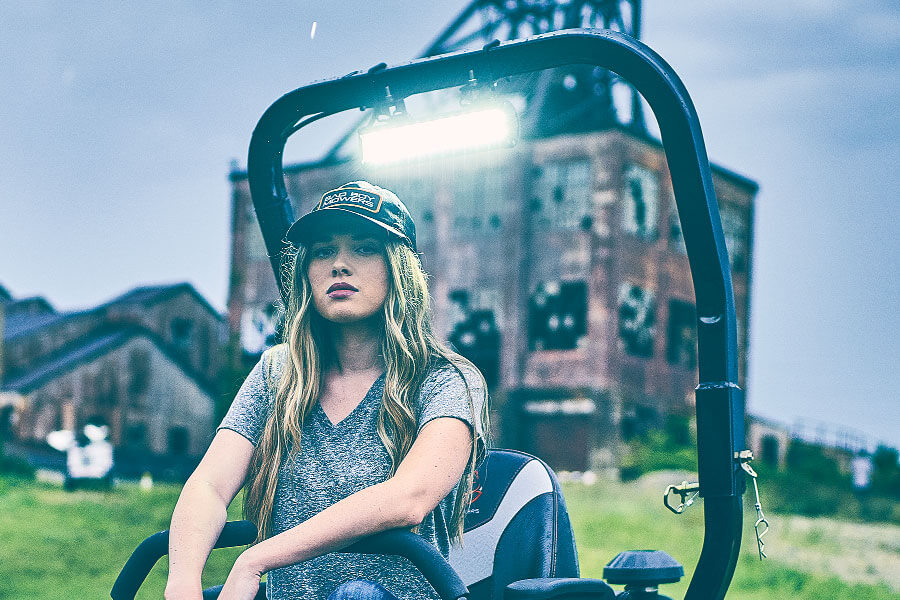 ROPS LED Light Bar
2000 Lumen, high-intensity, low amp LED Light Bar is enclosed in durable cast aluminum housing with stainless steel mounting hardware, wiring harness and lighted rocker switch.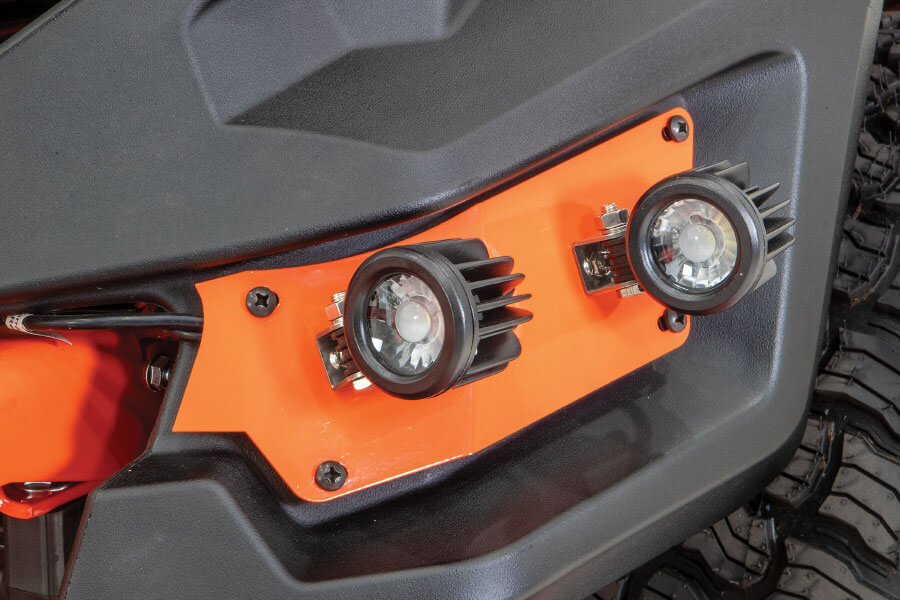 R-Series Tanks LED Light Kit
Complete light kit for R-Series Class mowers. Fully assembled on metal plates with everything you need for easy installation.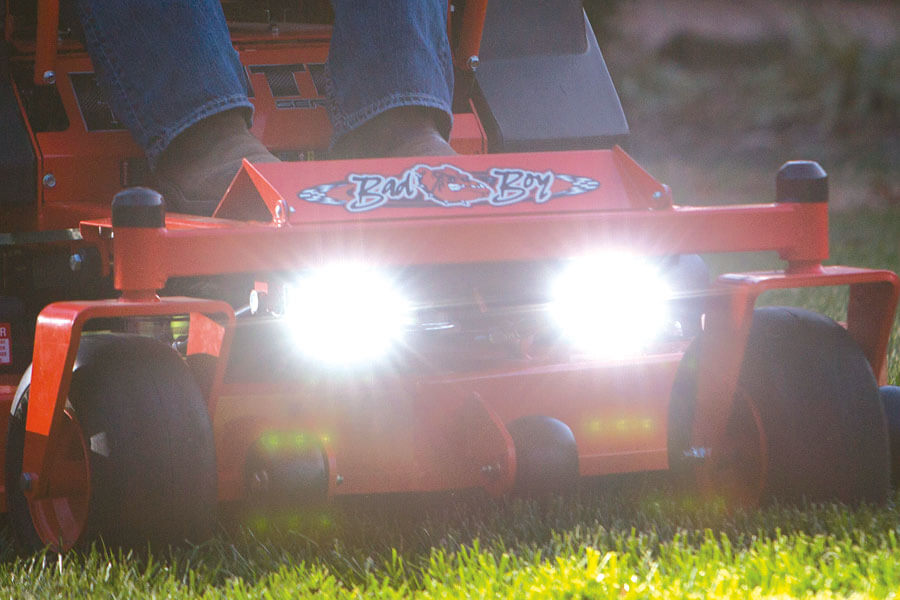 Dual LED Lights
8000 Lumen, high-intensity, low amp LED lights in cast aluminum housing. Hardware and lighted rocker switch.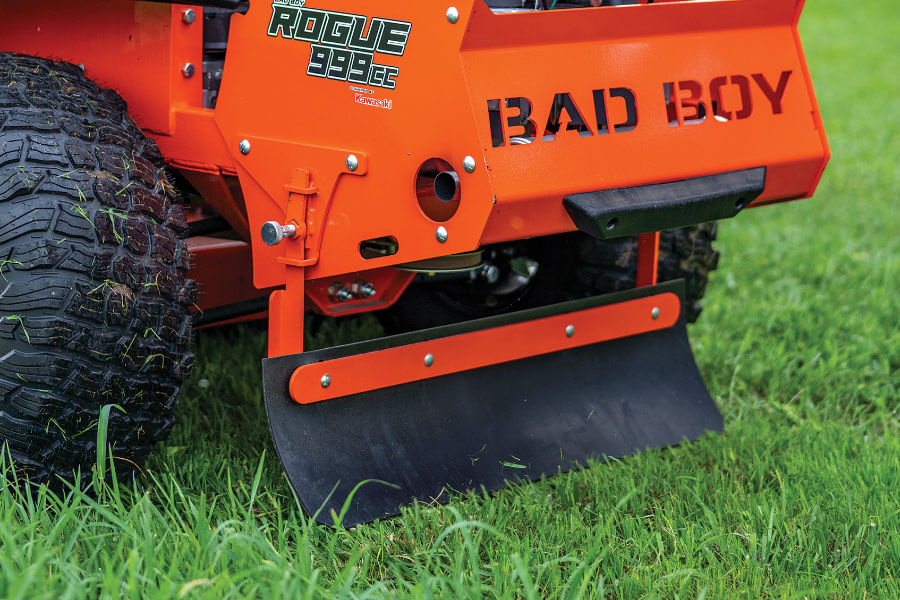 Rear Frame Mount Striping Kit
Lay down baseball field precision stripes with our kits featuring heavy-duty, pliable rubber flaps. Versions for R-Series and ZT Class mowers.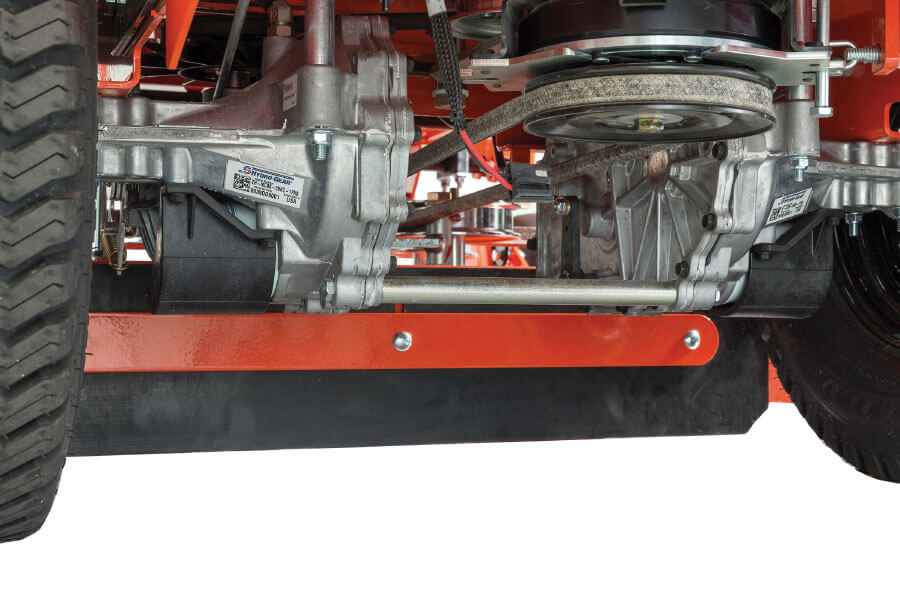 Rear Deck Mount Striping Kit
Mounts to back edge of the deck and adjusts with deck height for desired effect. Fits ZT, Maverick and Diesel Models.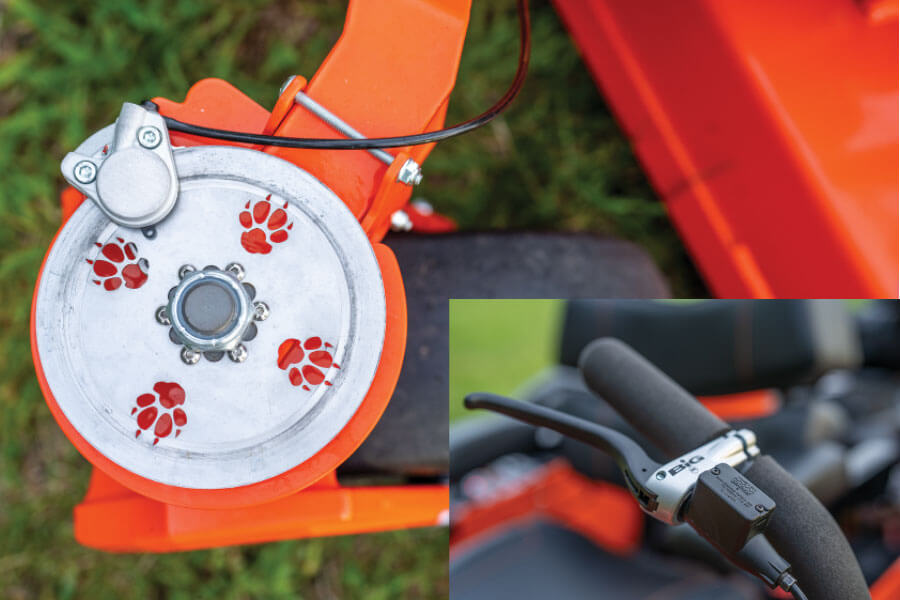 Front Caster Brakes
Exclusive and unique braking system quickly locks front casters for straight runs for striping.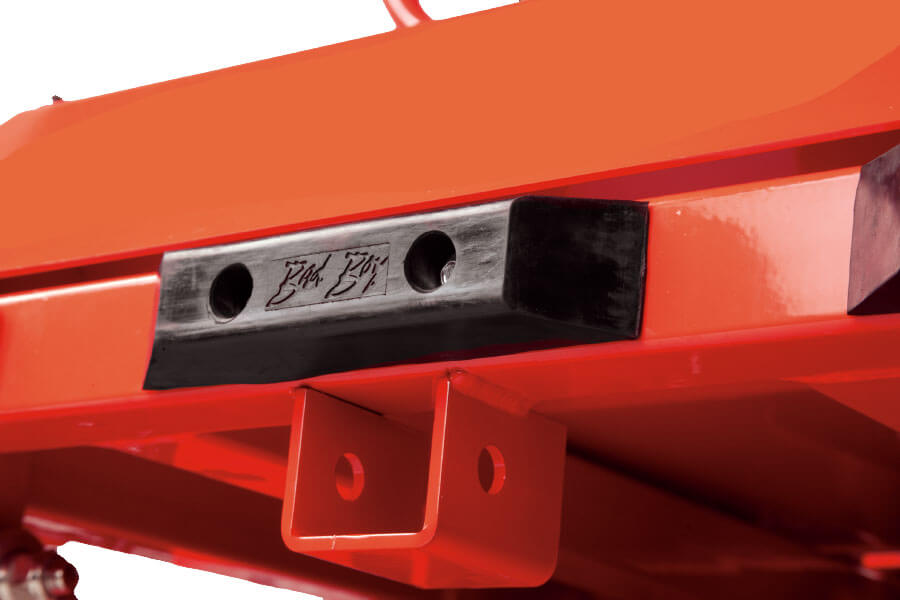 Bumper Guard
Available in 8˝ and 14˝ lengths, these rubber guards offer front impact protection for your ZT or MZ mower.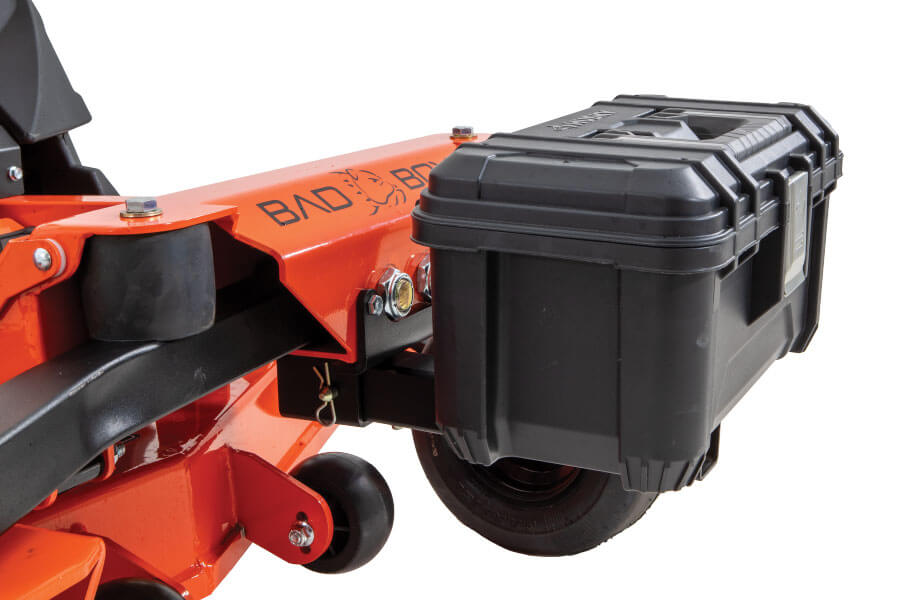 Front Mount Tool Box Rack
High-impact, weather-sealed tool box mounts in front receiver hitch and provides convenient, easy-to-get-to storage of tools.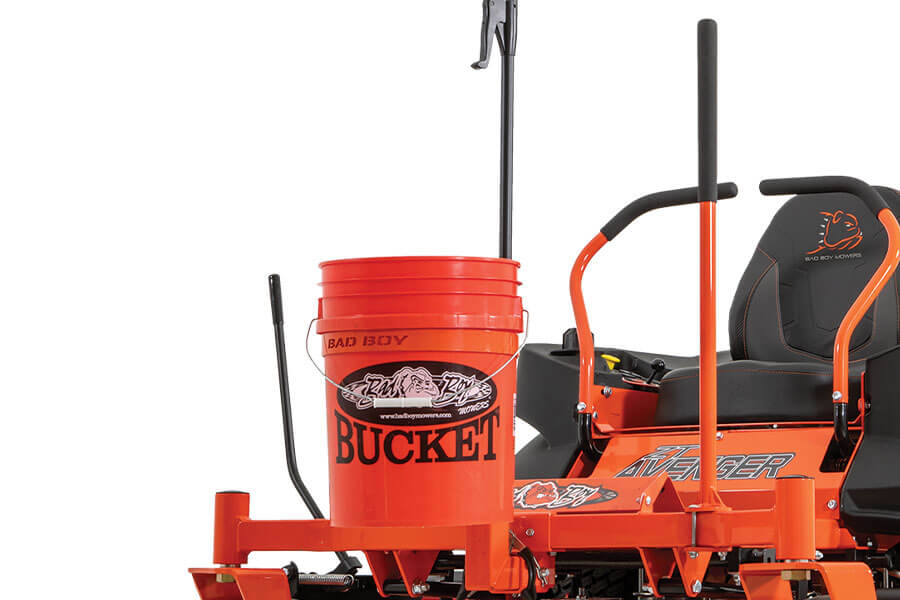 Bucket And Tongs
Attaches to front receiver hitch (or side receiver on Stand-On Revolt) for easy access to snap up trash without ever leaving your mower. Bucket is also sold separately.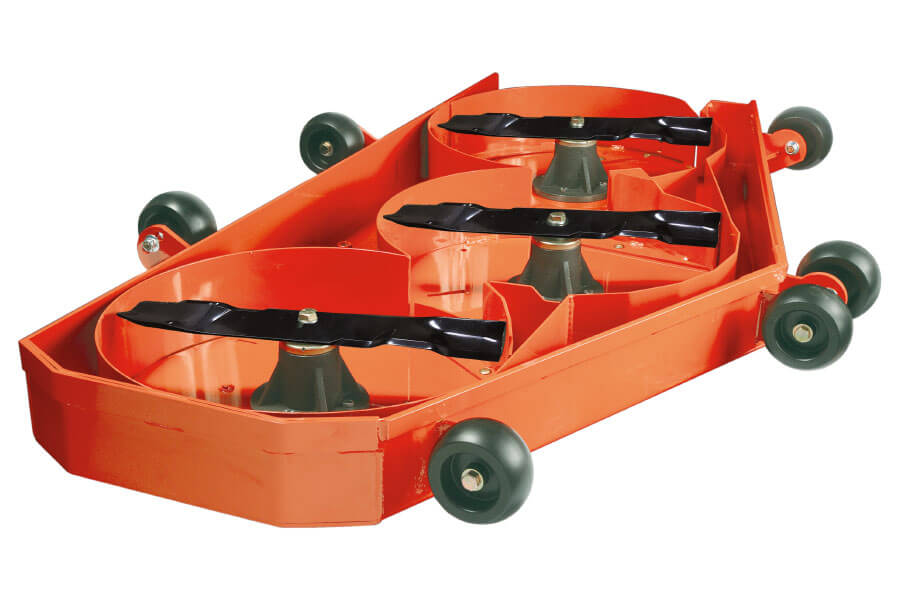 Mulching Kit
For the demanding non-bagging professional, closed channel bolts to the underside of the deck, blocking discharge. Wavy mulching blades are included with the kit.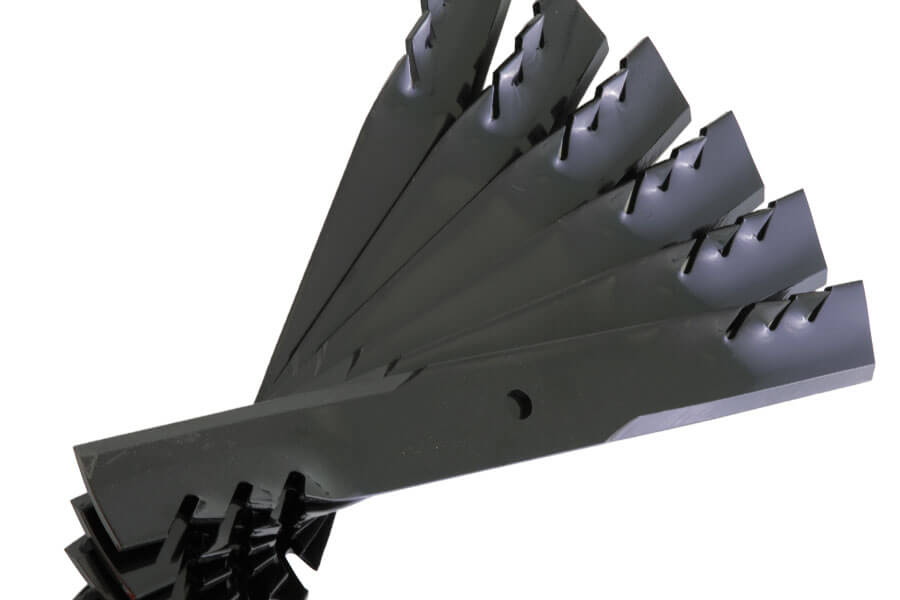 Mulching Blades
Replaces your standard cutting blades. Available for all size deck widths.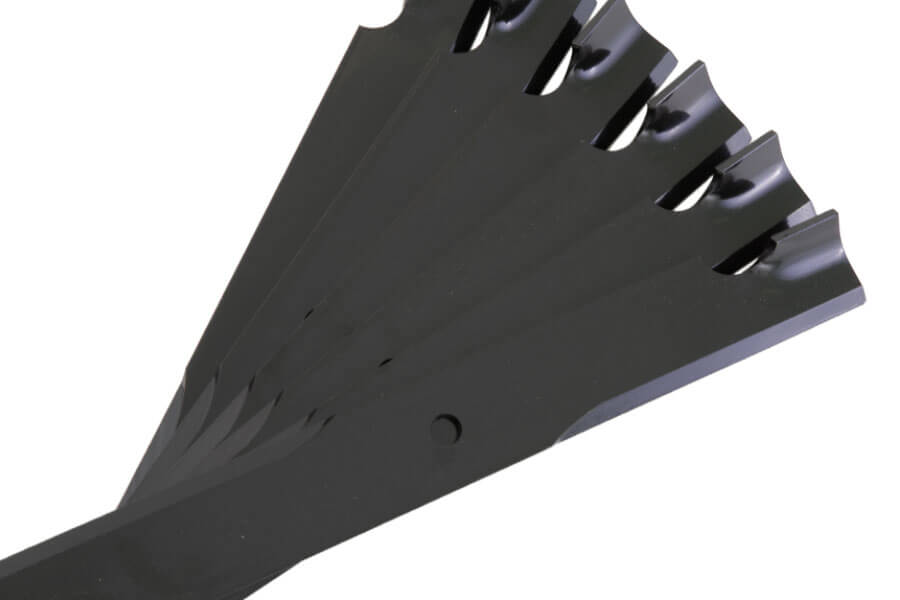 Fusion® Blades
These stay-sharp blades feature an ultra-hard Tungsten Carbide cutting edge. These blades stay sharp twice as long as ordinary mower blades!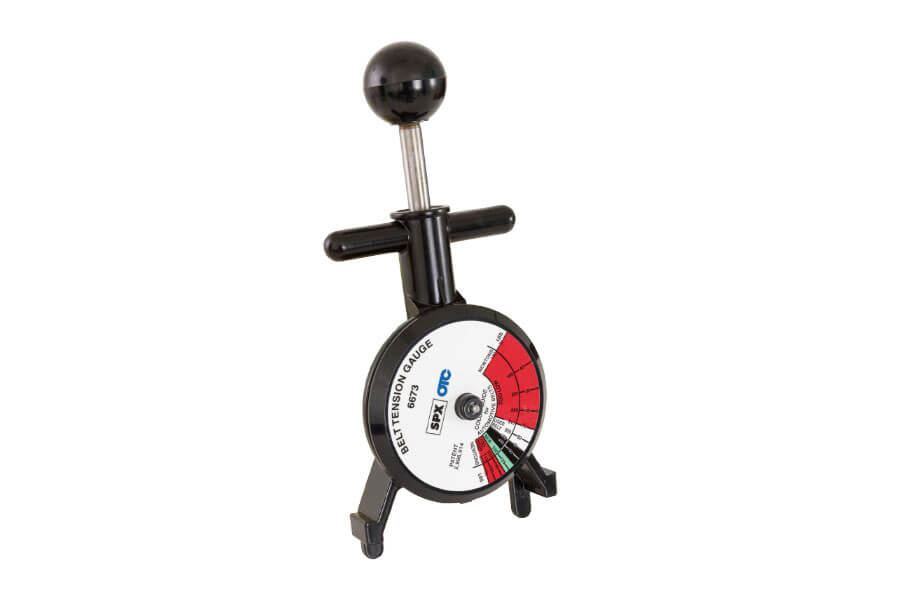 Belt Tension Guide
Properly calibrated for measuring perfect belt operation. A must have tool for the do-it-yourself mower maintenance owners.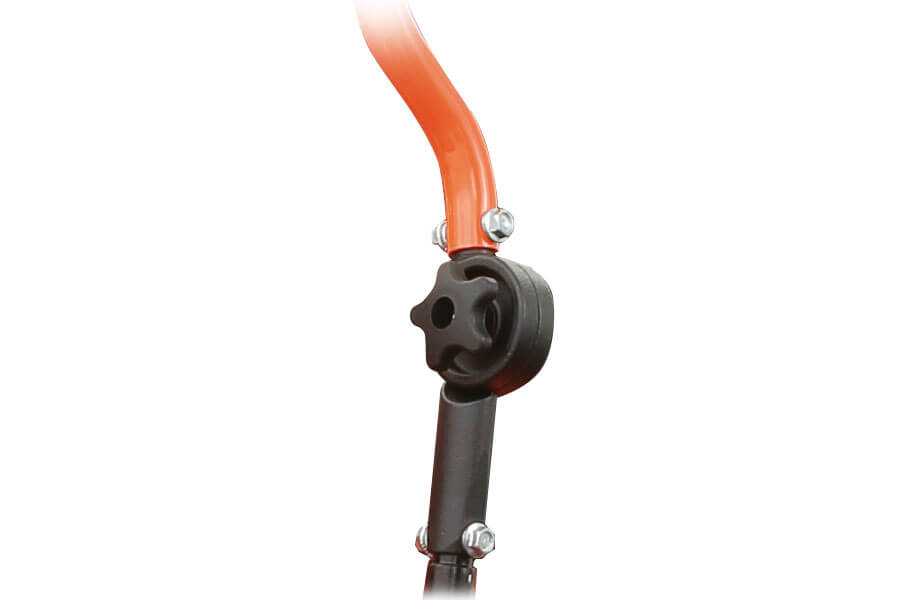 Adjustable Handles
Bolt on your steering levers for completely adjustable operator fit. Available for ZT and MZ mower models.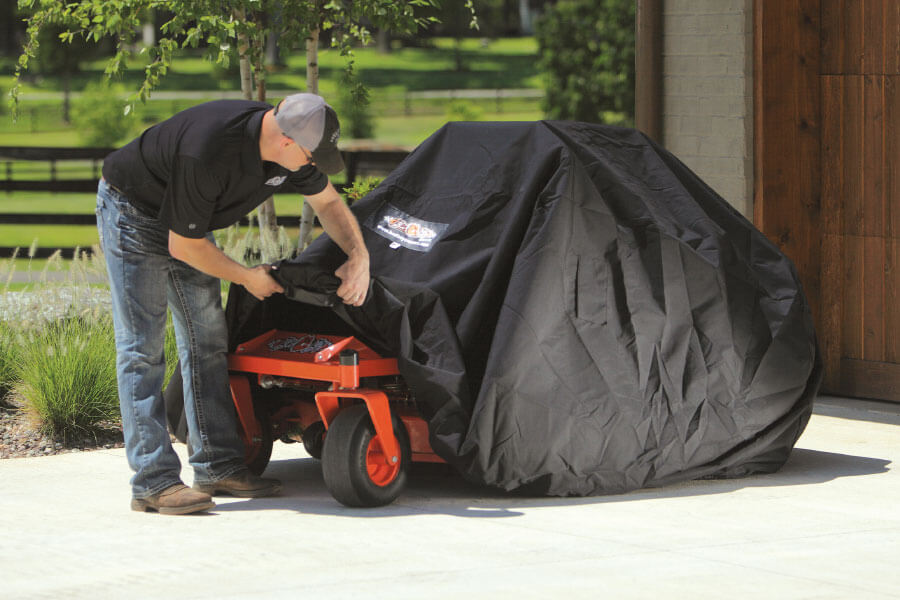 Mower Cover
One-size covers all, fits both ROPs and non-ROPs equipped Bad Boys.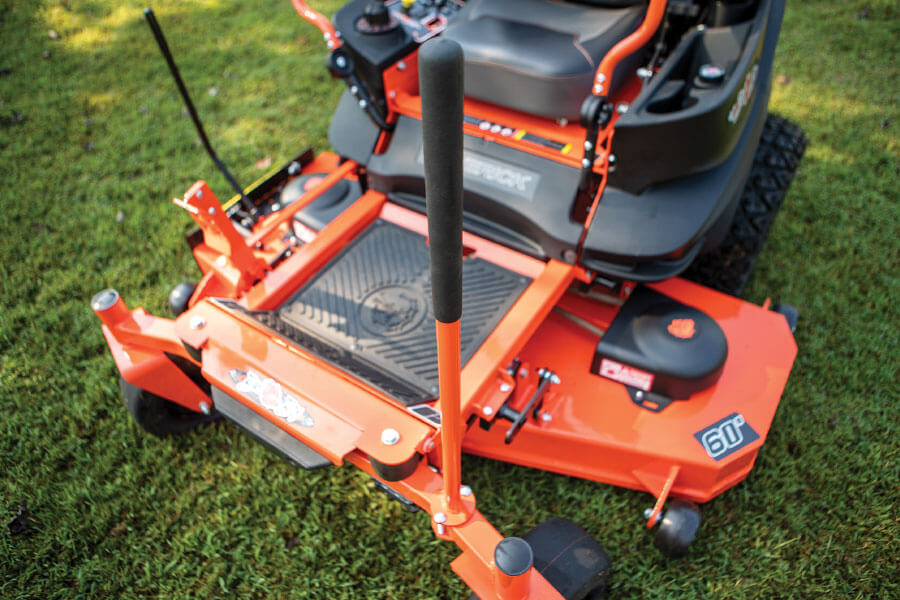 Assist Handle
Handy assist for mounting and dismounting mower. Attaches to front frame and fits all models.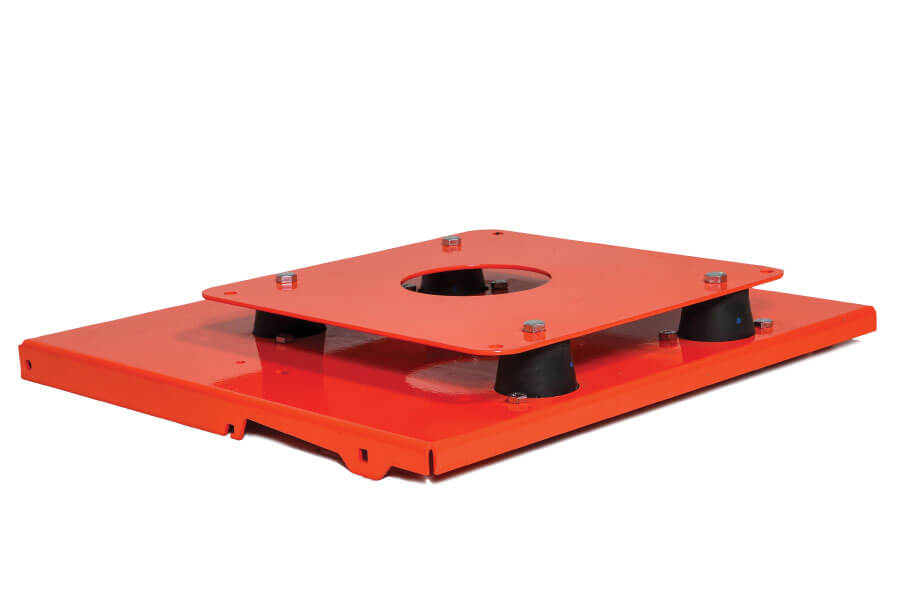 Seat Isolation Kit
Suspension plate attaches between seat and mower for reducing vibration and fatigue. Not available for MZ line.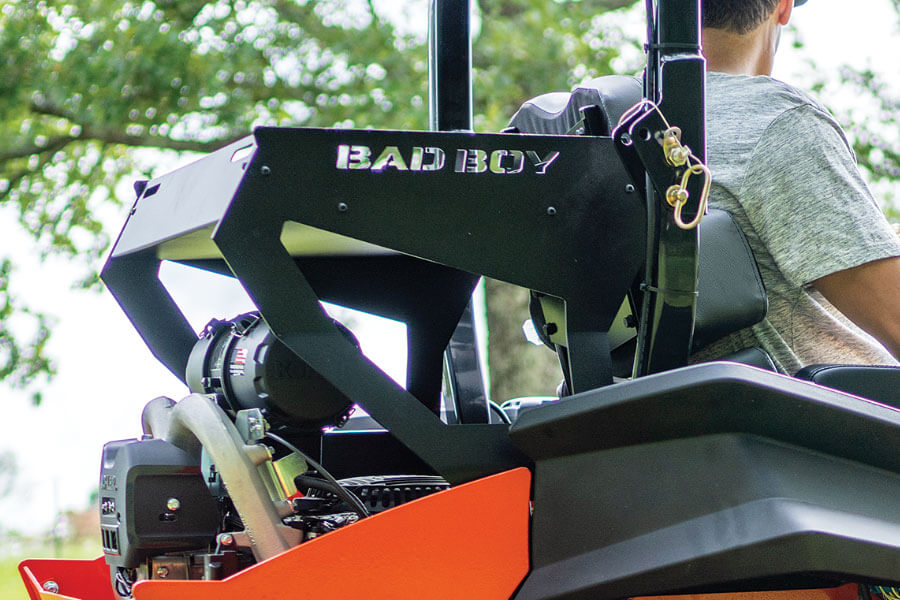 R-Series Rear Basket
Made specifically for our R-Series, it's the perfect companion for traveling with extra gear, tools or yard grooming accessories.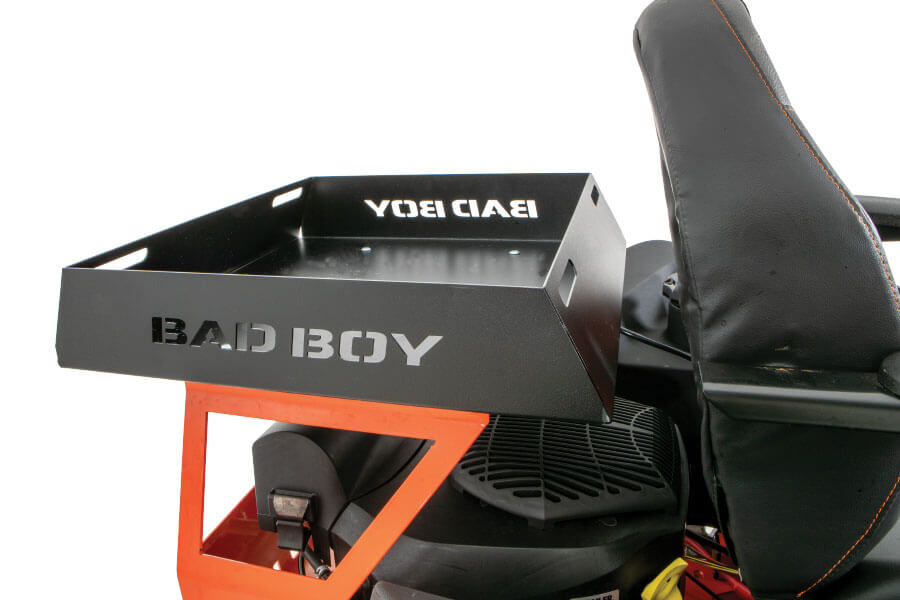 Rear Basket
Made for MZ, ZT and Maverick mowers, handy for handling yard tools or other personal items.
Powered 2 & 3 Bagger Systems
Features a mower-assisted blower and heavier-duty metal sealed bearings to make easy work of grass and debris clippings. Easy to remove for quick disposal.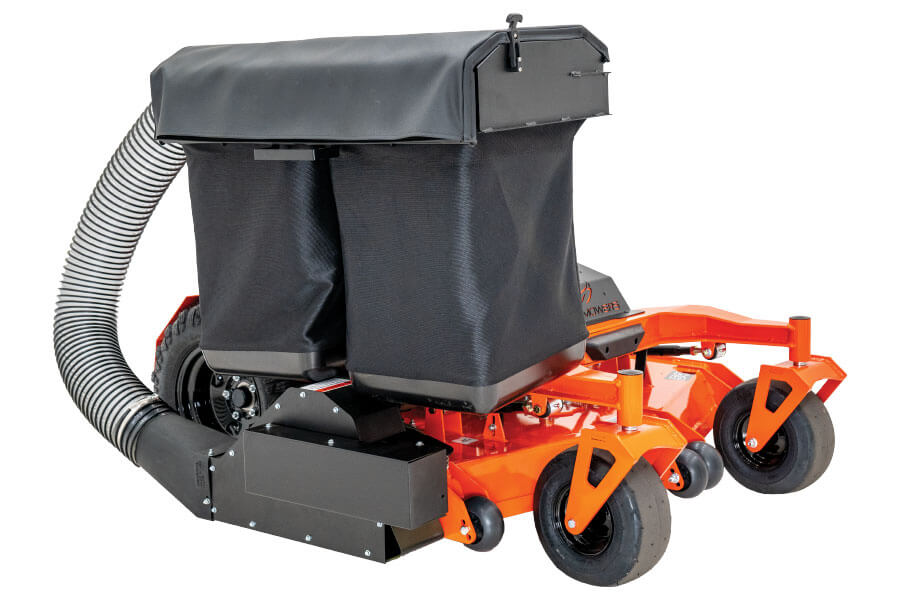 Powered Bagger For Revolt
Mower-assisted blower for the Stand-On Revolt. Features large capacity, easy to empty bags.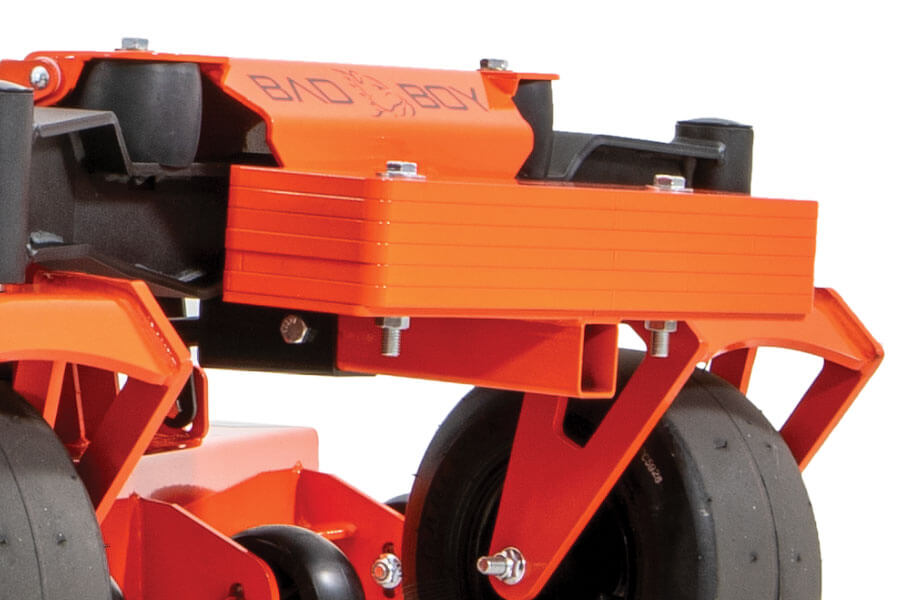 Front Weights
For use with bagging systems.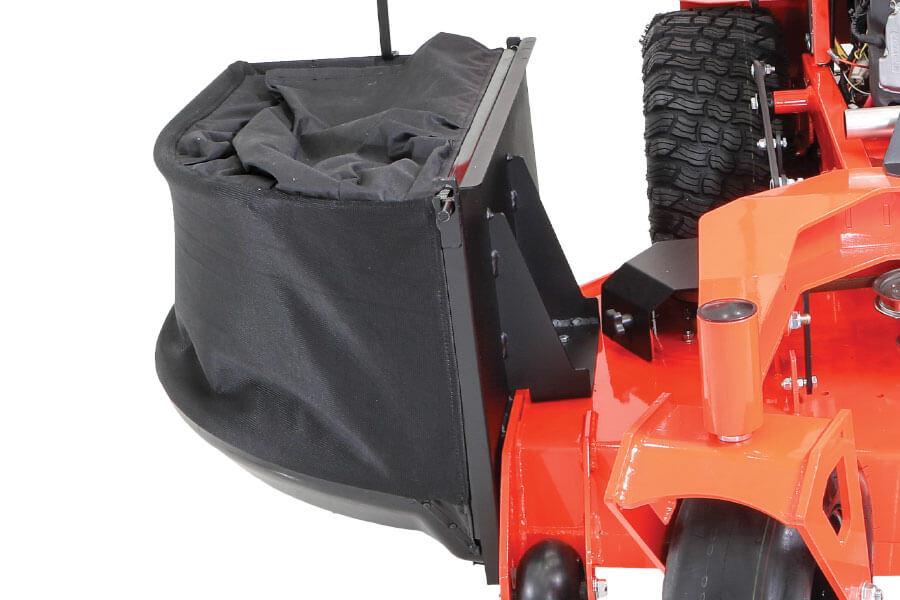 Side Bagger
Convenient and large 3.75 bushel capacity quick mount bagger is perfect for our most popular models, including the Stand-On Revolt.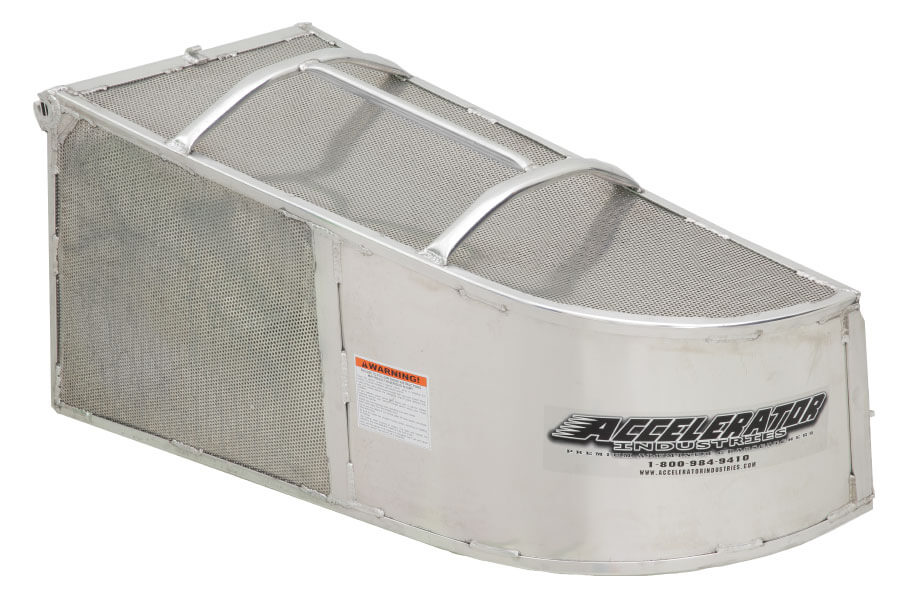 Accelerator Grass Catcher
Replaces the chute on your Bad Boy and is quick and easy to install, and even easier to unload your discharged clippings. Fits all but our 72˝ decks.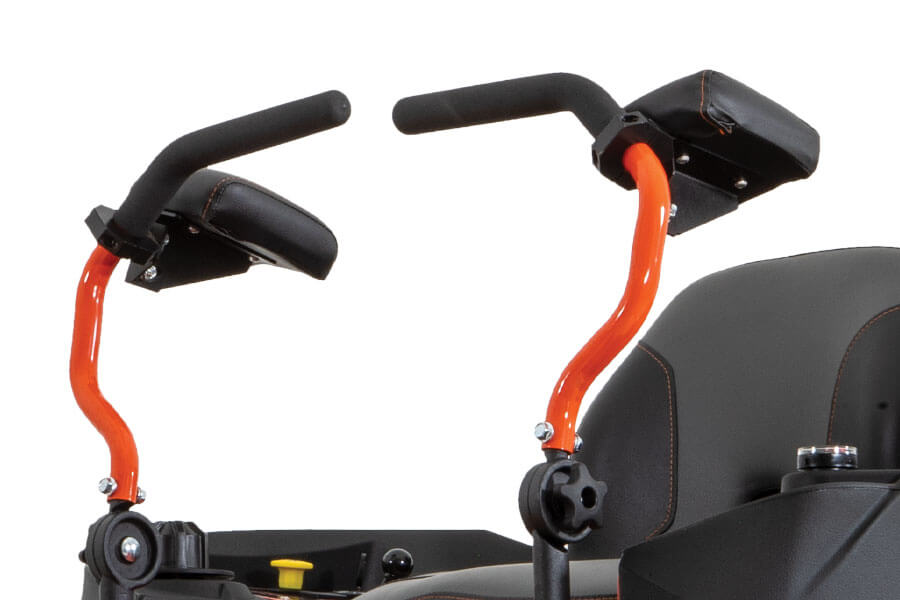 Steering Arm Pads
Provide additional support for arms, especially on models that do not have arm rests. Great for extended mowing days.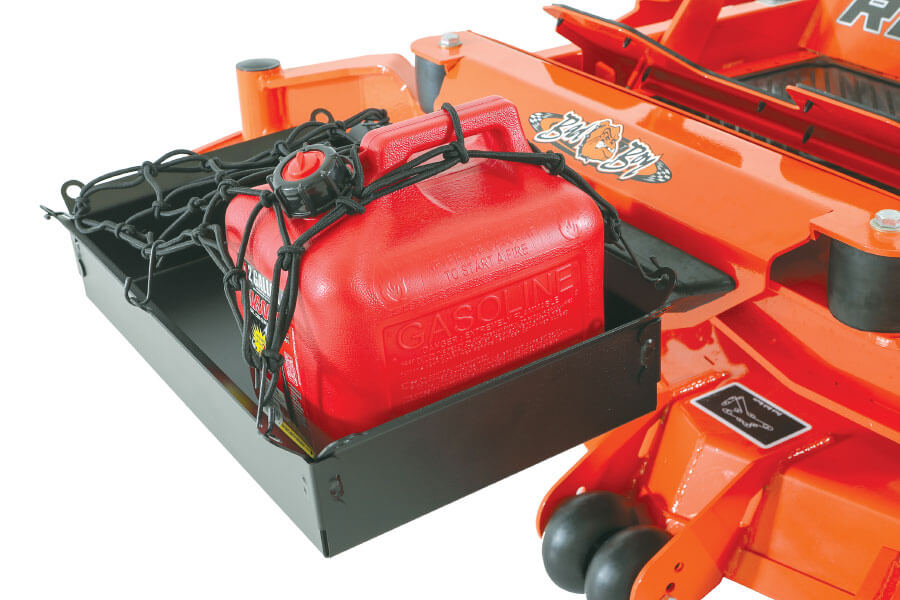 Front Storage Container Mount
Metal tray attaches to front receiver hitch on R-Series mowers and includes cargo netting for keeping your items secure.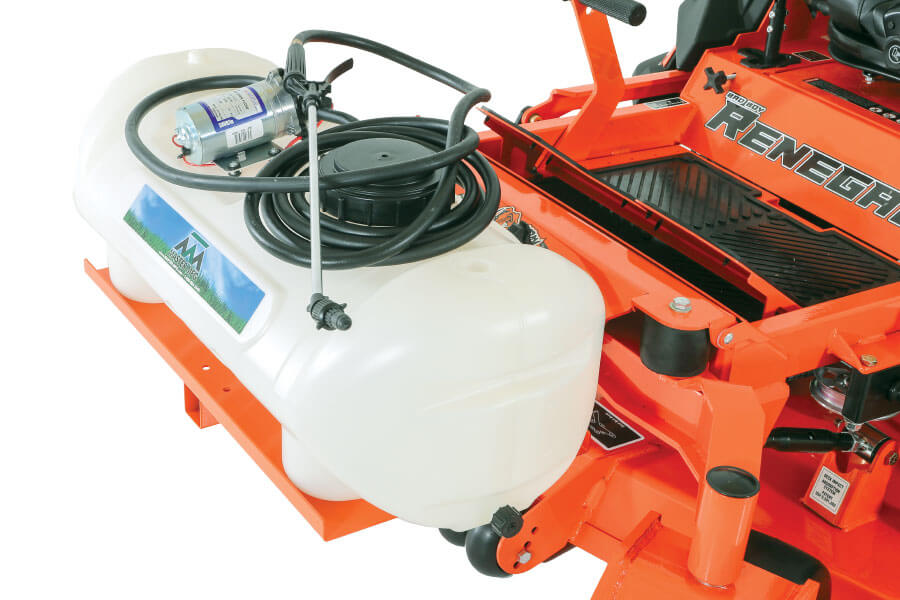 Front Mount Sprayer
Mounts in front receiver hitch on R-Series mowers, the versatile power sprayer is handy when seated or if you need to get to hard-to-reach areas off the mower.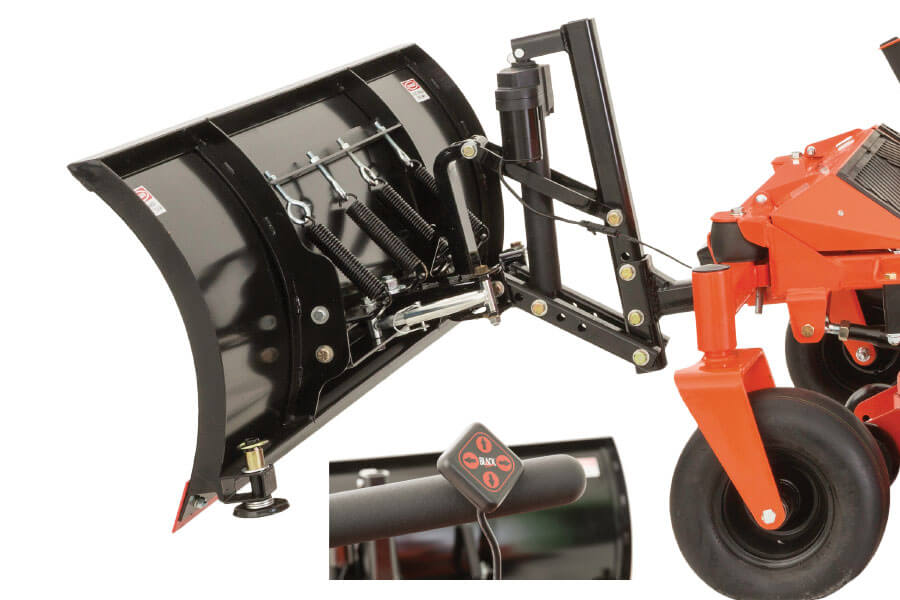 Snow Plow
Powered plow attaches to front hitch holder and is operated by fingertip control attached to steering levers. For R-Series Mowers.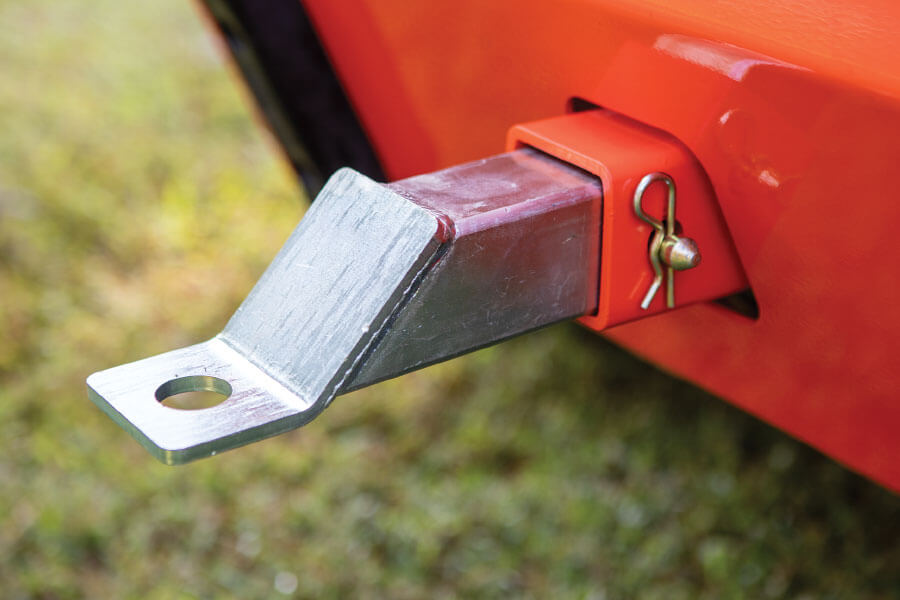 R-Series Hitch
Fits in receiver hitch and is removable with pin.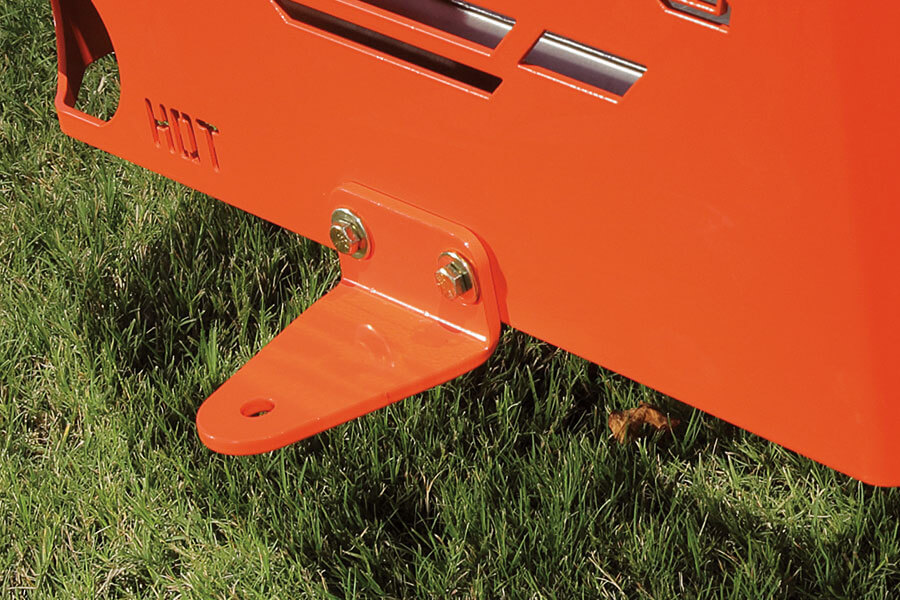 Tow Hitch
For Compact Outlaw, Maverick, ZT and MZ Mowers.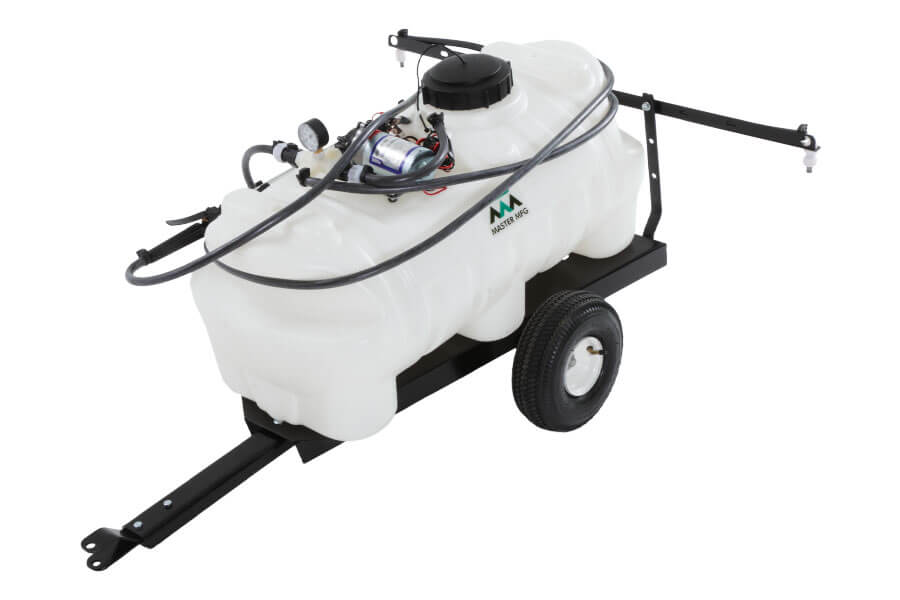 Trailer Sprayer
Pull behind, high-capacity powered sprayer with hand-held wand. Boom sold separately.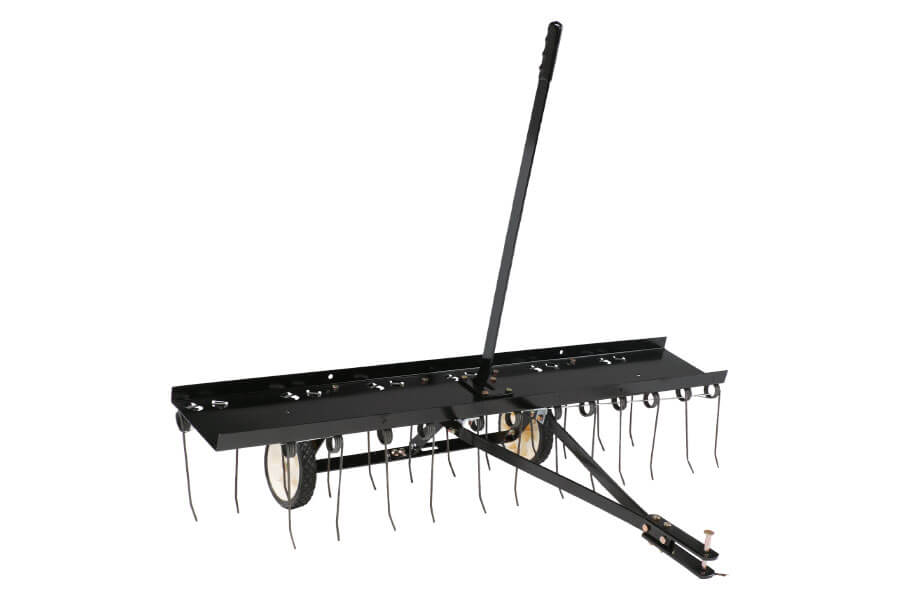 De-Thatcher
Springed steel tines comb embedded clippings from turf. 40" wide.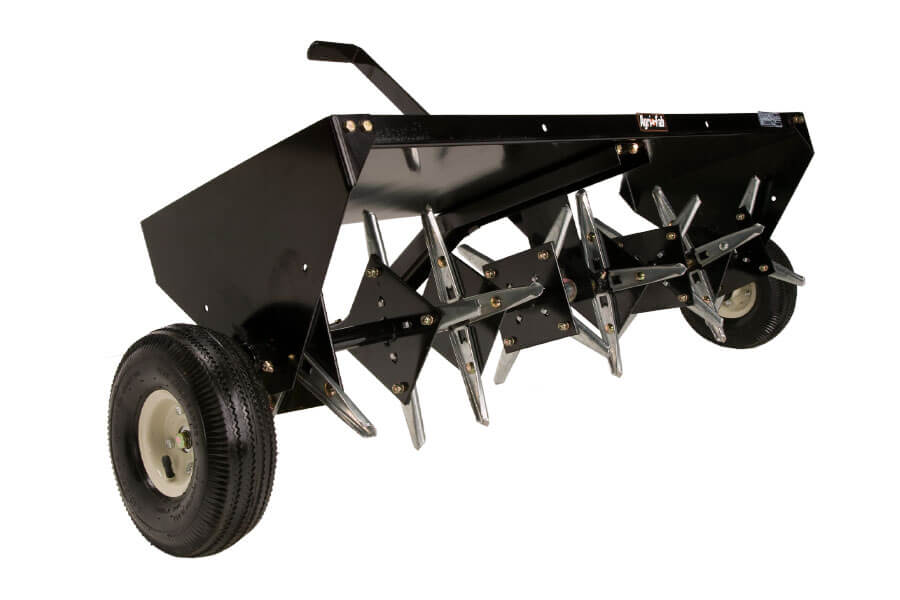 Aerator
Blades punch holes in turf to promote better turf. 40˝ wide.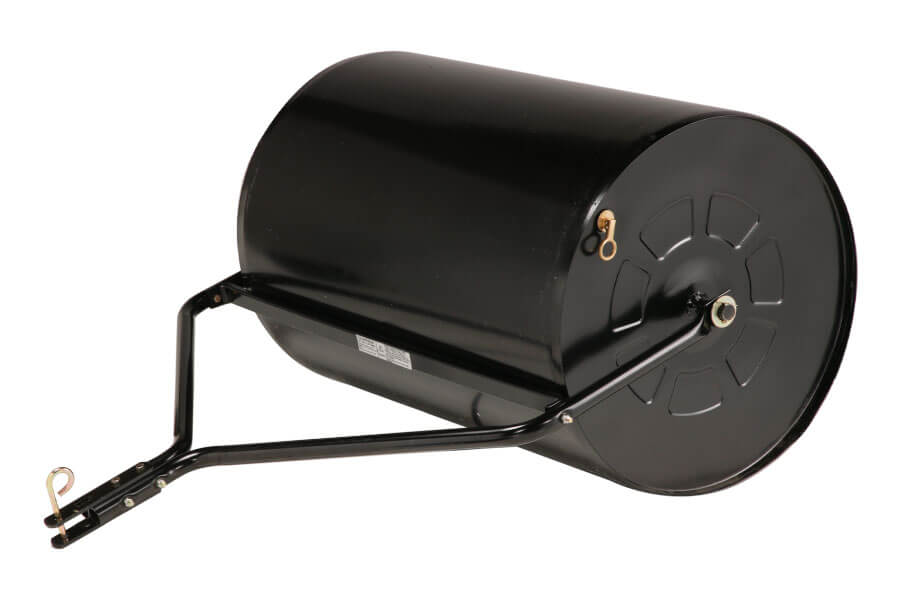 Pull-Behind Roller
Fill with water for proper working weight. 36˝ wide.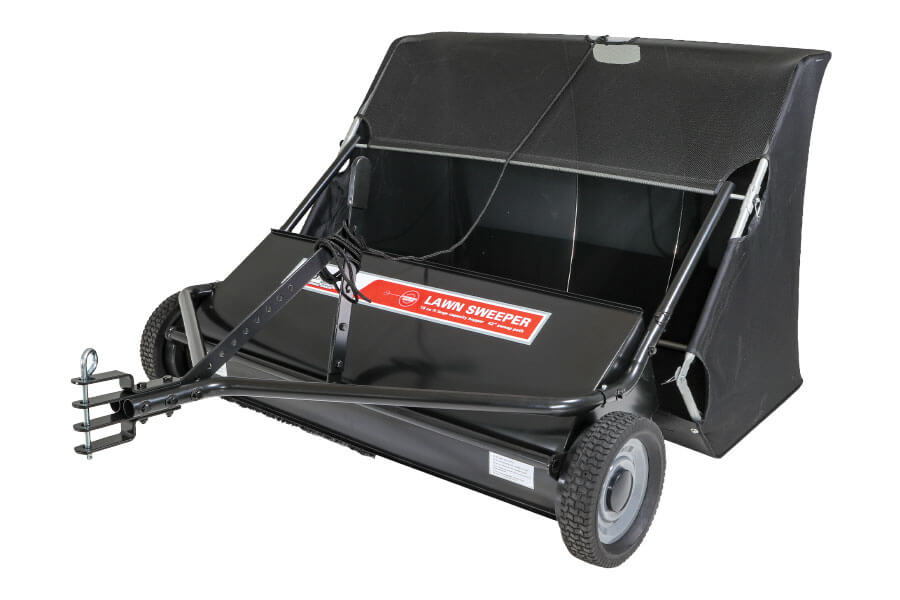 Sweeper
Makes short work of collecting clippings or leaves. Easy to operate and dump. 42˝ wide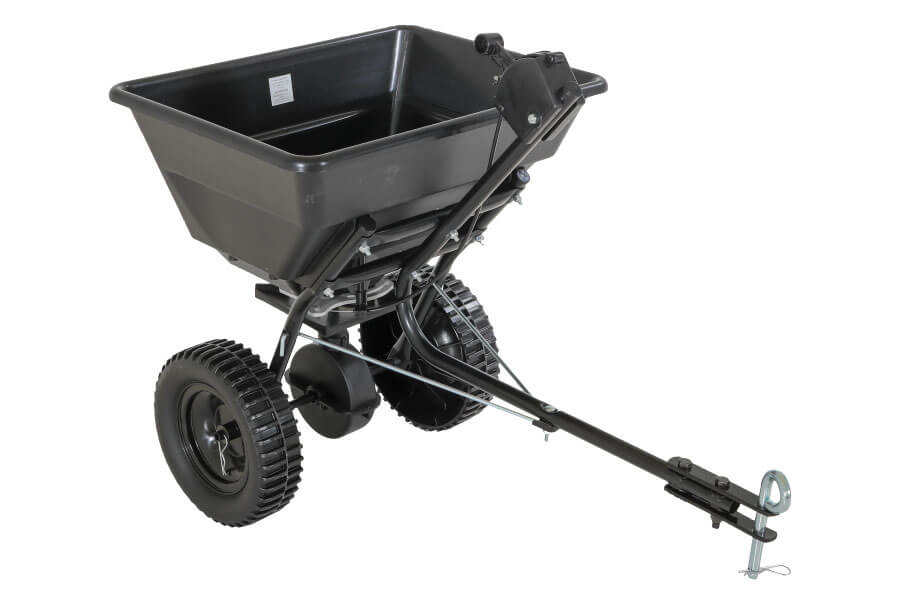 Spreader
Seed or fertilize with ease with our variable output spreader.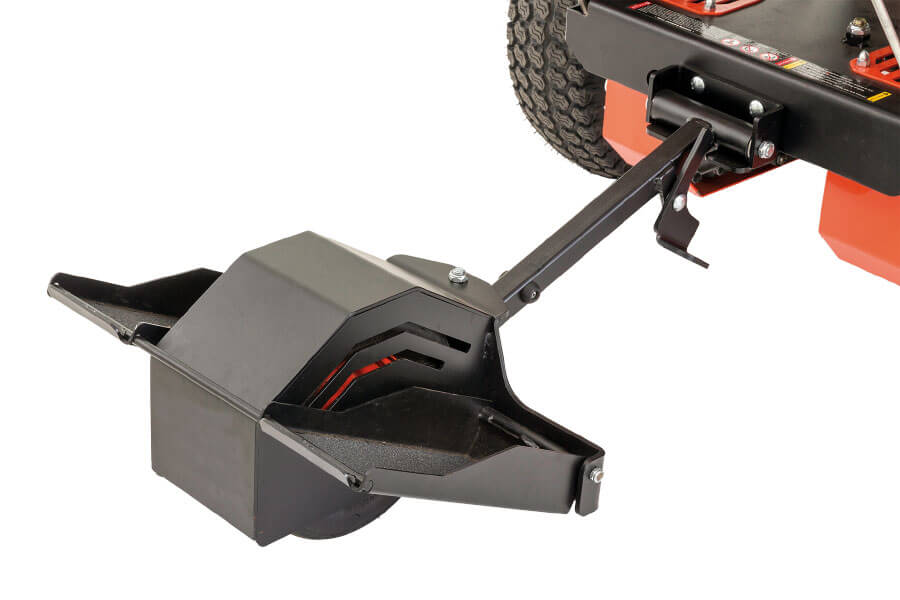 Patented Sulky
Featuring EZ-Ride® technology, our Sulky is perfect for smooth, hop-on ride-ability. Works for other Walk-Behind brands.
Mower Lift
For lifting MZ and ZT Class mowers for under deck maintenance and cleaning. Locking arm prevents mower from lowering accidentally. Not for Commercial Class mowers.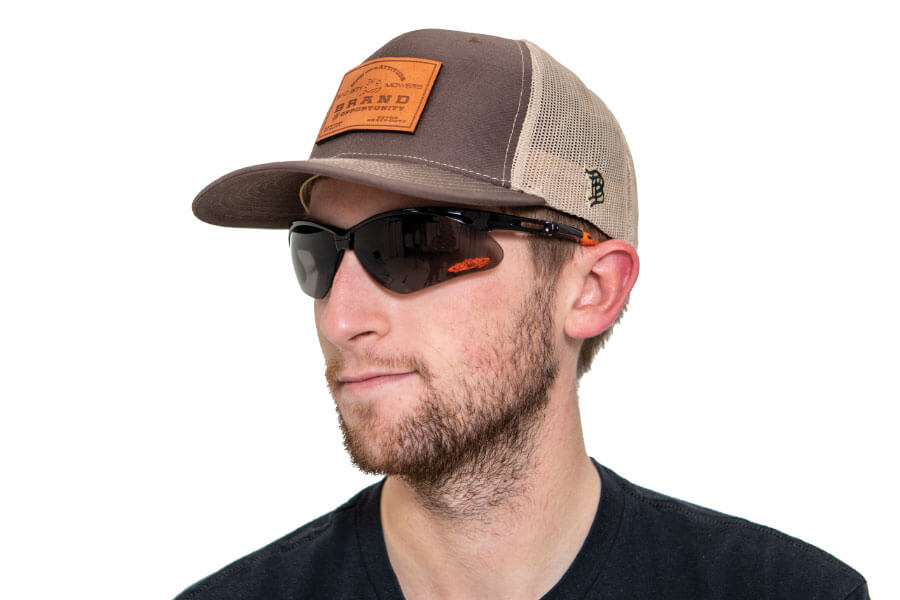 Protective Sunglasses
UV and wrap-around protection of our branded sunglasses provide safe, glare-free good looks.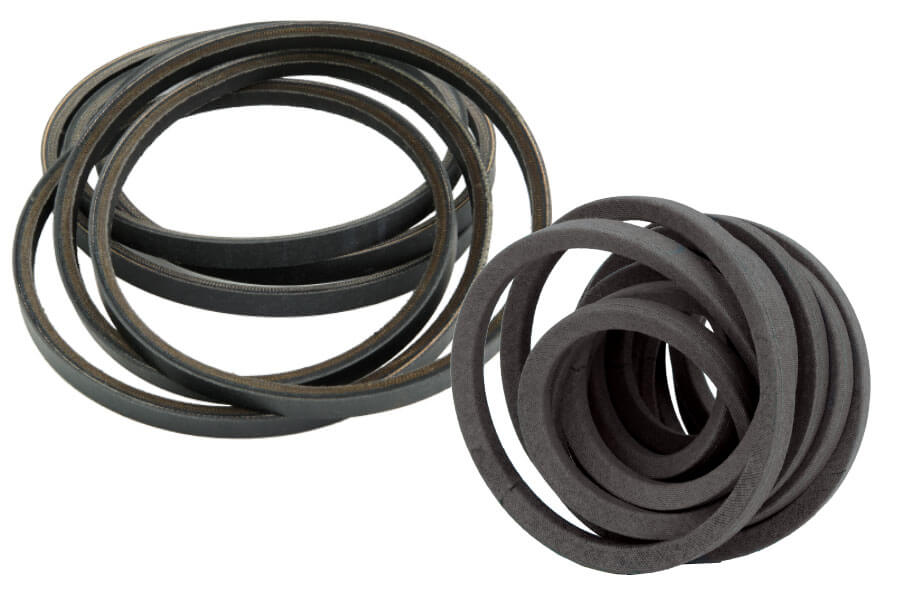 Pump & Drive Belts
Factory replacement reinforced Kevlar® belts last longer and stand up to the toughest conditions.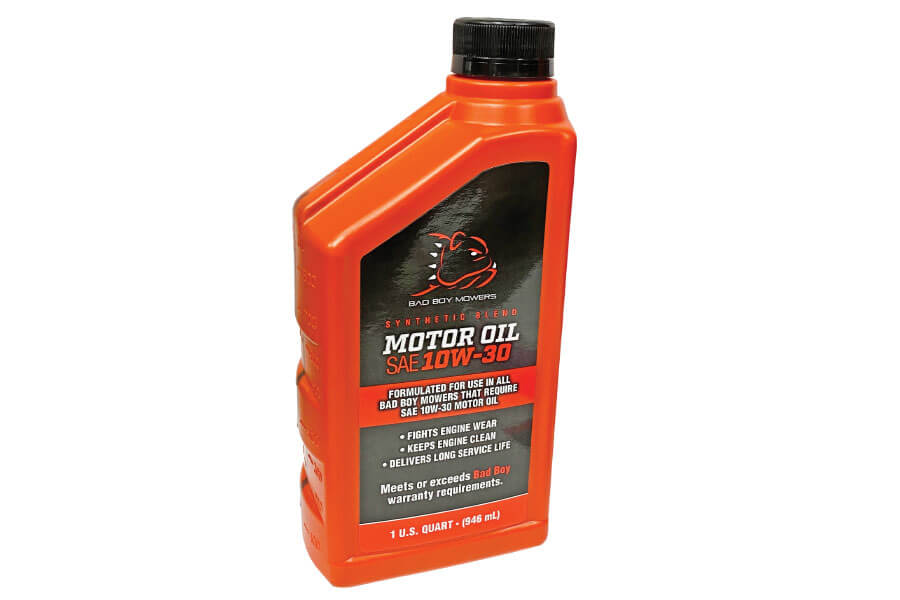 Engine Oil
Premium synthetic blend Engine Oil is specifically made for your Bad Boy Mower to ensure longer engine life.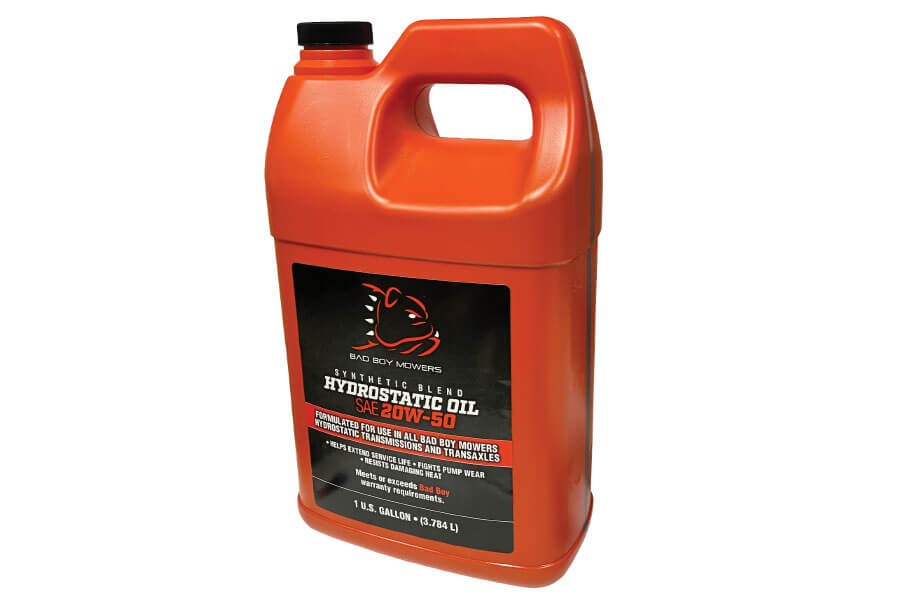 Hydrostatic Oil
Synthetic blend Hydrostatic oil is blended specifically to keep your Bad Boy Mower running cooler and at optimum performance.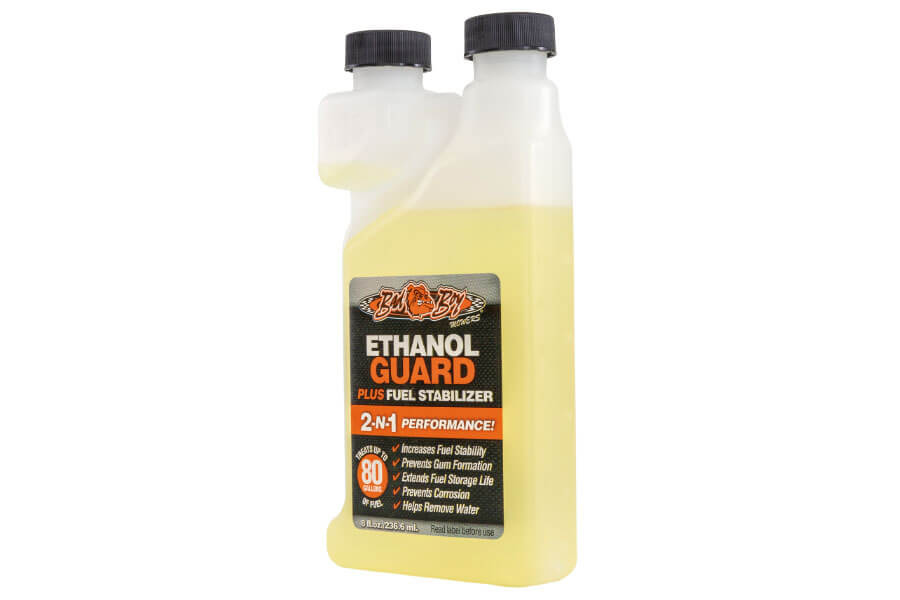 Ethanol Guard
Fuel stabilizer keeps fuel cleaner longer. Pour directly into fuel tank to extend fuel storage life, prevent corrosion, gum formation and remove water.